Parliament is on lockdown after gunshots were heard outside the Palace of Westminster and several injuries reported.
There are also reports of a dozen people injured on Westminster Bridge after a car attempted to run down a number of pedestrians, but this has not yet been confirmed.
The Metropolitan Police say they are aware of an incident in Westminster.
The Prime Minister was said to have been voting in the division lobby and was escorted out of the building by a plain clothes policeman and put in a car. Sky News understands she has now left the area.
Staff inside Parliament have been told to stay inside their offices.
An air ambulance landed in Parliament Square minutes after the incidents and medics were treating two people at the scene.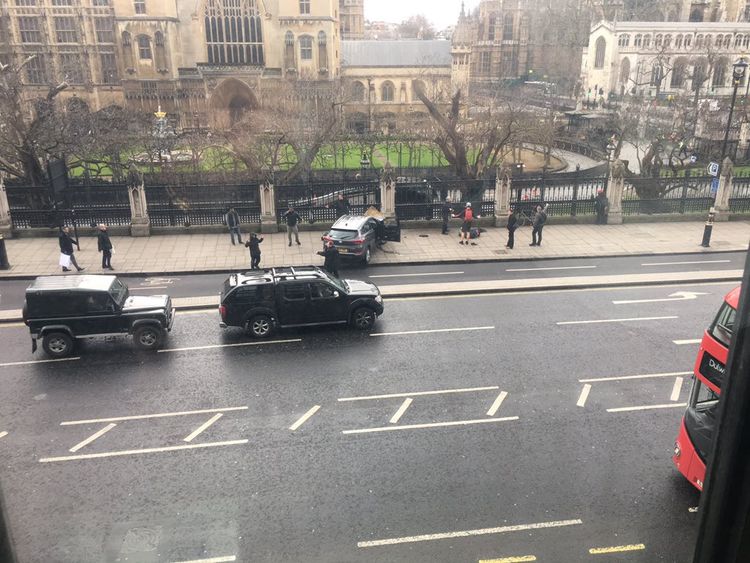 SKY News.