Some 20,000 people are being evacuated after a series of explosions at a massive arms depot in eastern Ukraine described by officials as sabotage.
The base in Balakliya, near Kharkiv, is around 100km (60 miles) from fighting against Russian-backed separatists.
The dump is used to store thousands of tonnes of ammunition including missiles and artillery weapons.
Rescue teams are overseeing a huge evacuation effort for people living in the city and nearby villages.
The total area of the dump spans more than 350 hectares, the military says.
Munitions from the depot are used to supply military units in the conflict zone, reports say.
There was an earlier attempt to set the facility on fire in December 2015.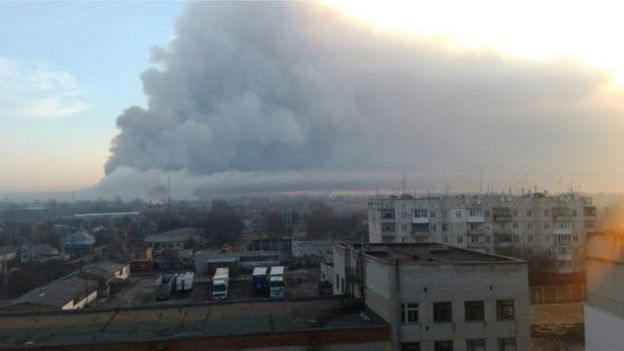 BBC News.