Bank of Scotland has unveiled the design of its new £10 polymer note, which is due to enter circulation in the autumn.
The front of the note will continue to feature Scottish novelist and poet Sir Walter Scott alongside The Mound in Edinburgh.
The Glenfinnan Viaduct will remain on the reverse of the design.
However, it will now feature a steam locomotive hauling a heritage tourist train.
The locomotive is a Stanier "Black 5", which was designed for London, Midland and Scottish Railway and often seen on the West Highland line.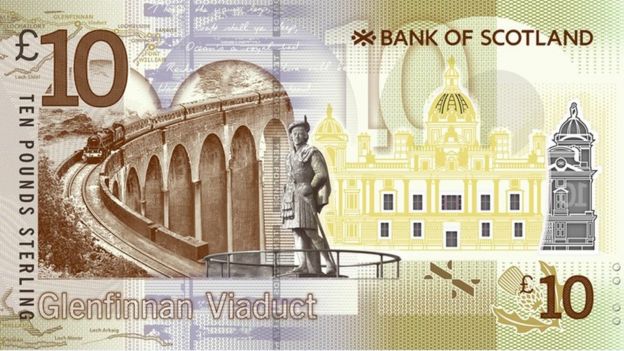 The reverse side
The new note, which was designed by banknote manufacturer De La Rue, is slightly smaller than the existing paper version in circulation.
It includes security features incorporated in the bank's new polymer £5 note, which entered circulation in October.
All existing paper Bank of Scotland £10 notes will be gradually withdrawn following the issue of the new note.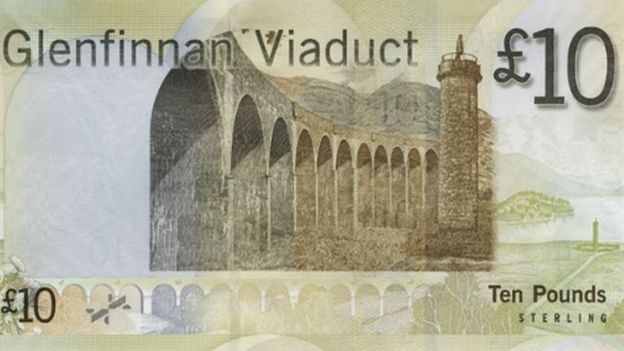 The existing Bank of Scotland £10 note features the Glenfinnan Viaduct without a train
BBC News.