Some flights from London's Heathrow and Gatwick airports have resumed after a massive IT failure caused chaos, but further delays and cancellations are expected.
All
flights were cancelled
from London's Heathrow and Gatwick airports on Saturday, leaving thousands of passengers stranded at the start of a bank holiday weekend.
"Following a worldwide British Airways' IT system issue yesterday, delays and cancellations of British Airways flights are expected today," Heathrow said in a statement.
"All passengers whose flights were cancelled yesterday should not travel to the airport today unless they have already rebooked onto another flight."
Passengers were reporting congested terminals and long queues, with some venting continued frustration on social media or inquiring about lost luggage.
Adding to the confusion, some passengers have been travelling to the airport, ignoring BA's advice, but have been turned away at terminals unless they could show a valid boarding pass.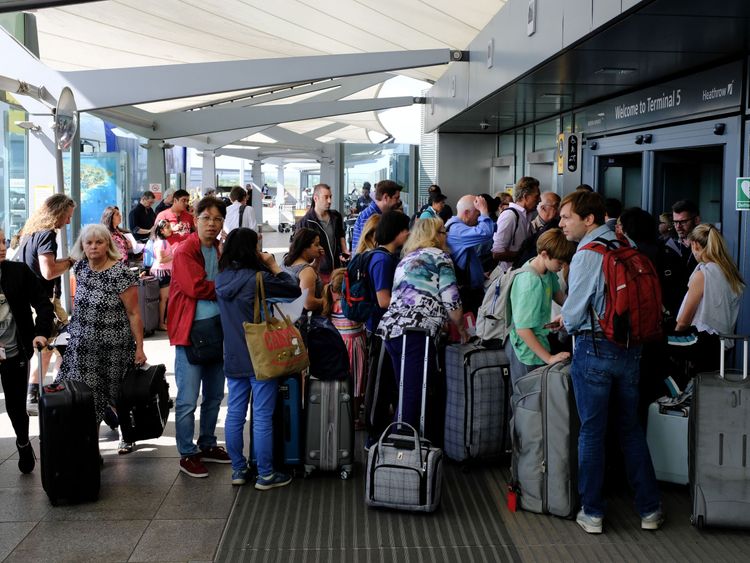 SKY News.