A London-born doctor murdered with his fiancee in their luxury Boston penthouse sent a last text message saying: "A gunman in the house".
Suspect Bampumim Teixeira, injured when confronted by police during the attack, was charged with two counts of murder on Monday from his hospital bed.
During the break-in, Dr Field texted a friend to report "a gunman in the house" and seek assistance, police said.
It was that text that alerted officers to go to the building in a neighbourhood near downtown Boston.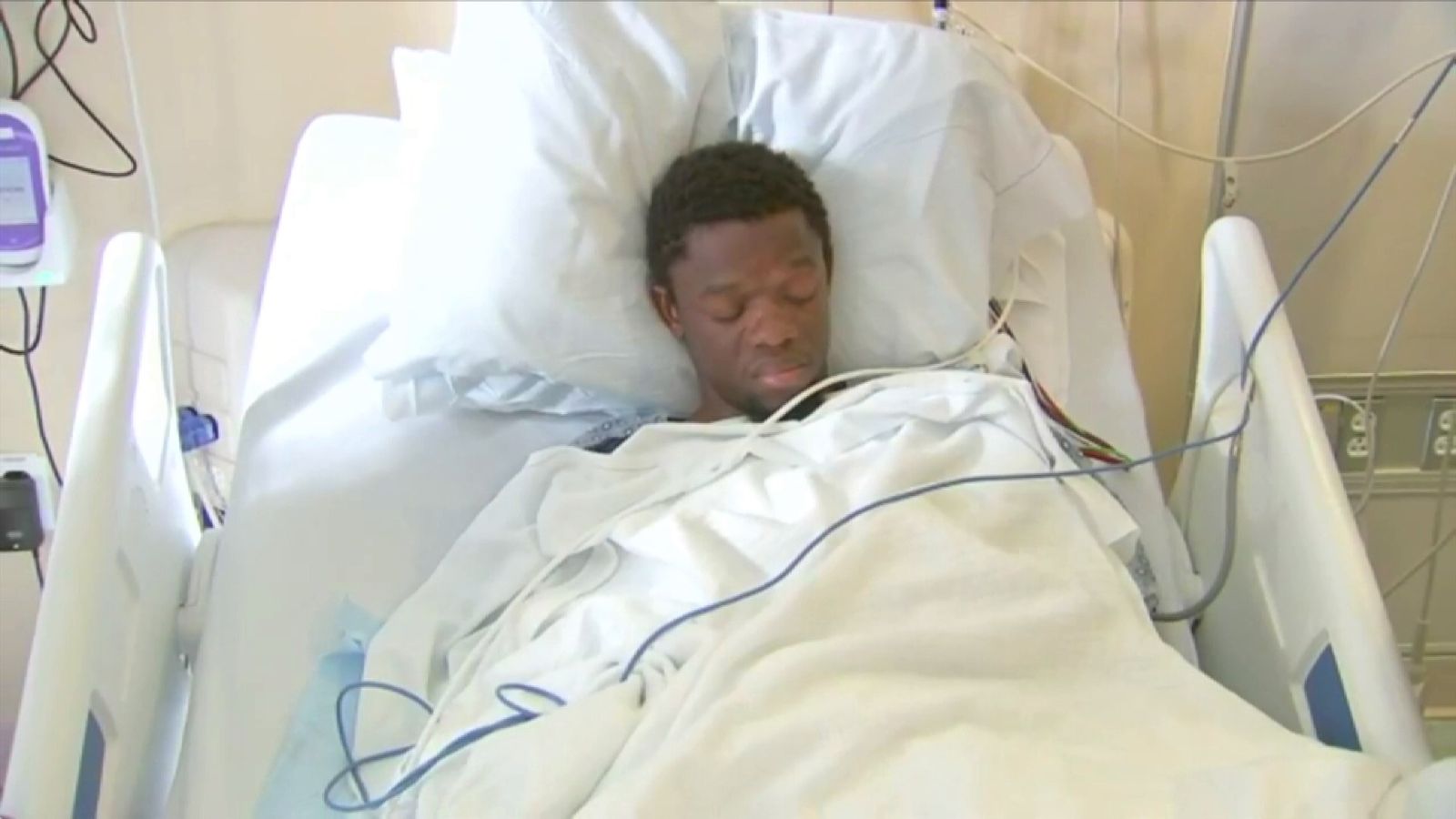 District Attorney Daniel Conley said investigators have not yet determined what Teixeira's motive was and why he "would attack them so viciously" in their home.
But he said the alleged attacker did not know the victims and a bag filled with jewellery was found in the apartment.
Dr Bolanos, 38, was a paediatric anaesthesiologist at Massachusetts Eye and Ear and an instructor at Harvard Medical School.
Dr Field, 50, also an anaesthesiologist, worked at North Shore Pain Management.
A Facebook page called "Remembering Richard Field" said he was from London.
A statement by North Shore Pain Management said he had previously been employed at Brigham and Women's Hospital, which is an affiliate of the Harvard Medical School.
It said Dr Field's "tragic and sudden passing leaves an inescapable void in all of us".
"He was a valued member of the medical community and a tremendous advocate for his patients," the statement added.
SKY News.