The organisers of the disastrous Fyre Festival have been hit with a $100m (£78m) lawsuit by one of the attendees.
The event was cancelled after squalid conditions were documented on social media. and performers did not turn up.
American rapper Ja Rule, whose real name is Jeffrey Atkins, and his business partner Billy McFarland, are being sued for fraud, negligent representation and breach of contract.
They have apologised and offered refunds to all the festival-goers.
Attendee Daniel Jung, who has enlisted the services of celebrity trial lawyer Mark Geragos, is accusing the pair of "an outrageous failure to prepare".
"The festival's lack of adequate food, water, shelter, and medical care created a dangerous and panicked situation among attendees - suddenly finding themselves stranded on a remote island without basic provisions - that was closer to The Hunger Games or Lord of the Flies than Coachella," the court filing said.
"The Fyre Festival was nothing more than a get-rich-quick scam from the very beginning," it alleged.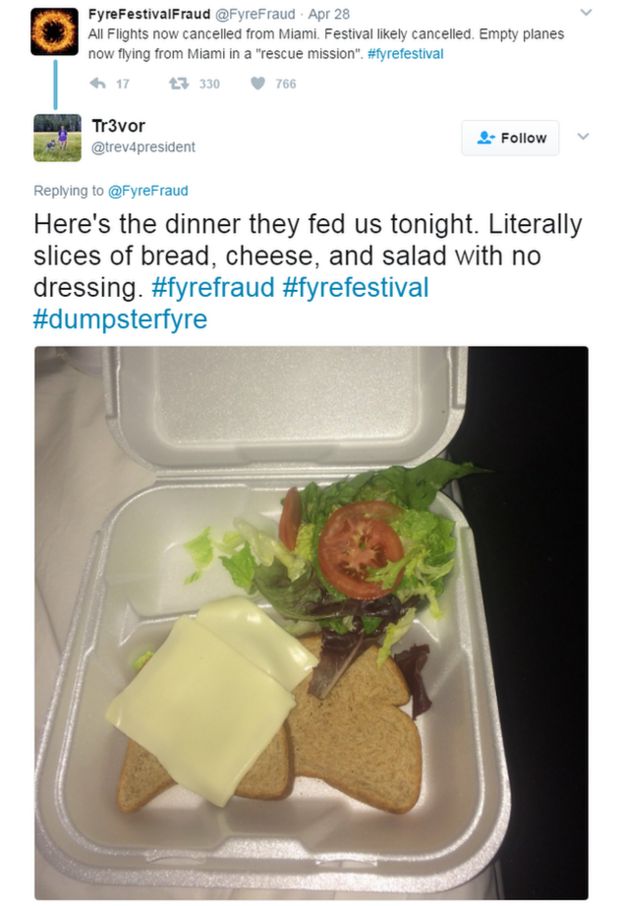 In a letter posted on its website over the weekend, Fyre organisers said "the team was overwhelmed".
"They simply weren't ready for what happened next, or how big this thing would get," it said.
Ja Rule also posted on social media that he was "heartbroken", insisting the event was not a scam.
"I truly apologise as this is not my fault... but I'm taking responsibility," he tweeted.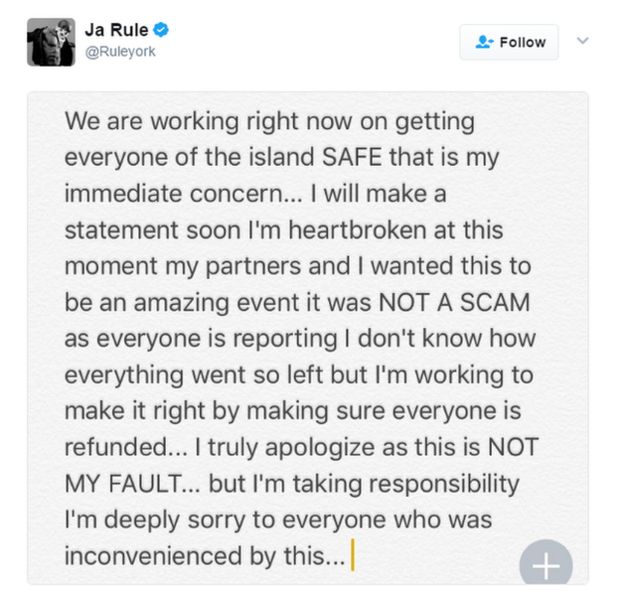 BBC News.