A 73-year-old fisherman had a lucky escape when a great white shark jumped into his boat, "doing a mad dance" and "thrashing everywhere."
He was left badly bruised and suffered a bleeding right arm after being struck by the shark's pectoral fin.
Mr Selwood told ABC: "There I was on all fours and he's looking at me and I'm looking at him and then he started to do the dance around and shake and I couldn't get out quick enough onto the gunwale (the upper side of the boat)."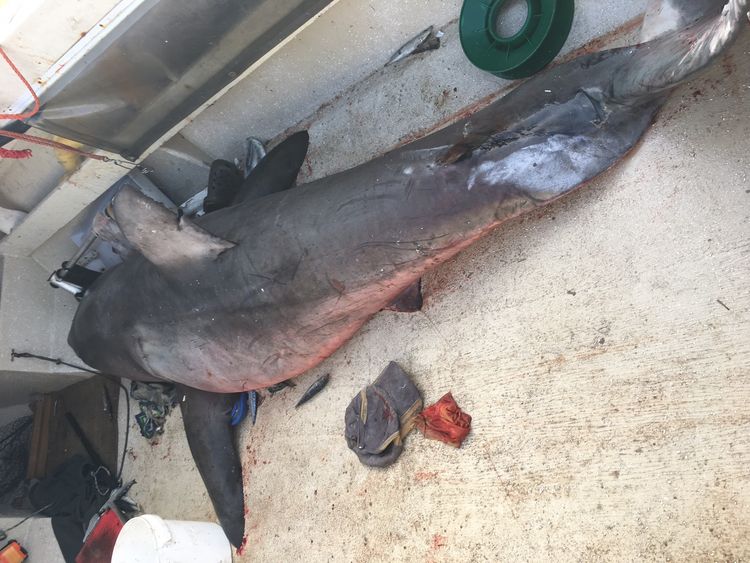 With the boat measuring just 4.6ft (1.4m) by 15ft (4.5m) it was a tight squeeze for the fish, which measured 9ft (2.7m).
Mr Selwood went on: "I was losing a fair amount of blood, I was stunned, I couldn't register what happened and then I thought 'oh my God, I've got to get out of here'."
Clinging onto a metal support frame, he was able to avoid the thrashing animal before grabbing his handheld radio and calling marine rescue for help.
The quick-thinking fisherman told the coastguard: "I'm injured, I've broken my arm, I've got lacerations and there's a shark in my boat.'"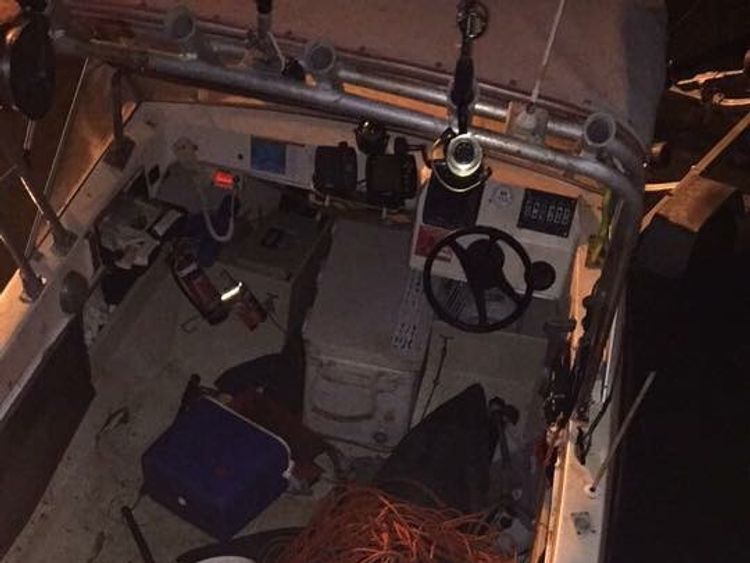 Mr Selwood was treated by paramedics after being rescued by the coastguard.
The experienced seaman said he had never seen anything like it before.
"I've had 'em come up and brush the side of my boat, I've had a white pointer swim around my boat, I've had 'em take fish off my line, but I've never had one do this," he said.
The boat and shark, which died in the boat, were later towed back to land.
Mr Selwood said he would return to the fishing spot, which he has used for more than 50 years, but will need to replace some of his destroyed equipment first.
He didn't blame the creature for the destruction, however, saying: "He didn't do anything structural to me boat, it just smashed anything that was in his road. You can understand, he was a wild creature out of his comfort zone."
SKY News.