A female zoo-keeper has died a "freak accident" after a tiger entered an enclosure at a wildlife park.
The attack happened at Hamerton Zoo Park, near Huntingdon, Cambridgeshire, at about 11:15 BST.
Cambridgeshire Police said: "A tiger had entered an enclosure with a keeper. Sadly the female zoo keeper died at the scene."
Visitors were led away from the zoo. At no time did the animal escape from the enclosure, said police.
Officers investigating the death said it "is not believed to be suspicious".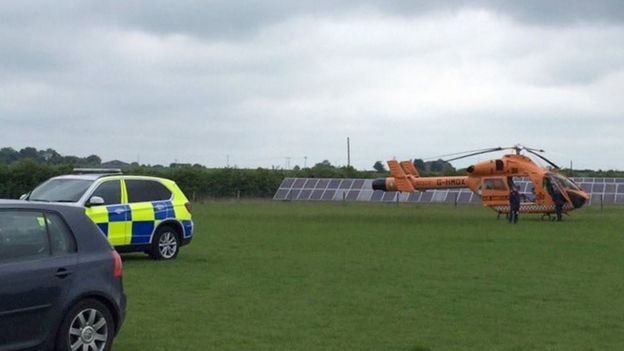 Hamerton Zoo Park said in a statement: "This appears to have been a freak accident.
"At no point during the incident did any animals escape their enclosures and at no point was public safety affected in any way.
"All our thoughts and sympathies are with our colleagues, friends and families at this dreadful time."
"The park will be closed from tomorrow 30th May, and we will give more information as soon as we can."
An investigation is under way, the zoo said.
BBC News.