A Malaysia Airlines flight was forced to turn back after a passenger claimed he was carrying a bomb and tried to enter the cockpit.
It landed at Melbourne Airport at 11.40pm local time and was kept in a remote bay while security services were called.
The passenger was apprehended by airport security, Malaysia Airlines said.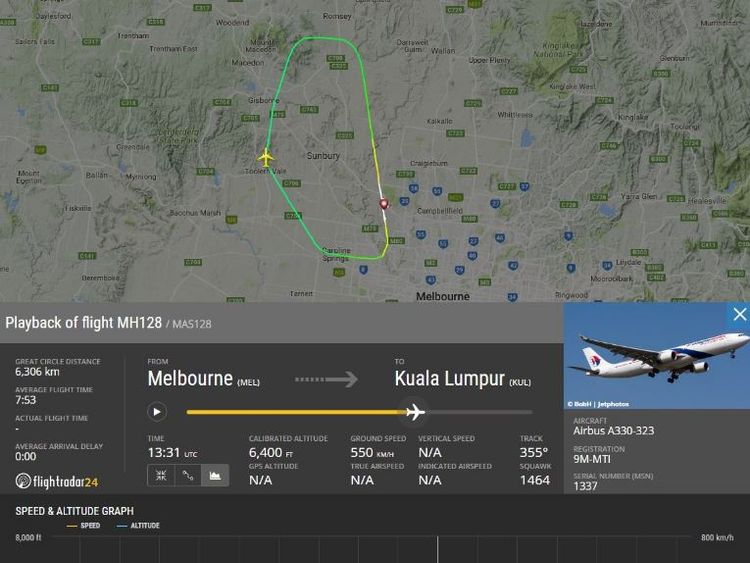 Malaysian transport minister Abdul Aziz bin Kaprawi said the man was a Sri Lankan national and the item he claimed was a "bomb" turned out to be a battery pack.
Mr Kaprawi said: "It is not a hijack. One disruptive passenger tried to enter the plane's cockpit."
Flightradar24, an aircraft monitoring site, said that flights bound for Melbourne were diverted to other airports.
The Malaysian Airlines flight landed after being airborne for just 14 minutes, it added.
SKY News.