Twenty-two people have been killed and 59 injured in what Theresa May called an "appalling, sickening, terrorist attack" at Manchester Arena.
A lone male suicide attacker set off a homemade bomb in the foyer at 22:33 BST on Monday at the end of a concert by US singer Ariana Grande.
Armed police have arrested a 23-year-old man in Chorlton, south Manchester, in connection with the attack.
The first victim has been named as 18-year-old student Georgina Callander.
She was studying health and social care at Runshaw College in Lancashire.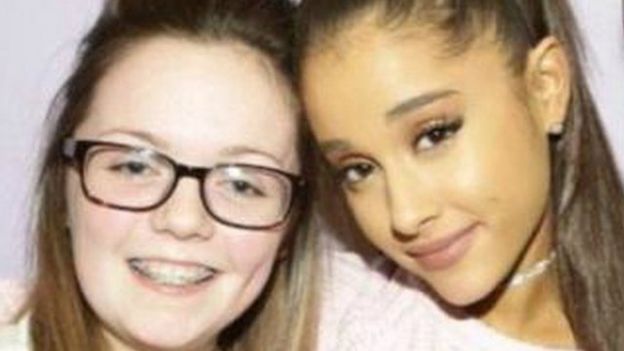 Georgina Callander with Ariana Grande
Relatives are using social media to hunt for loved ones, and an emergency number, 0161 856 9400, has been set up.
In a statement in Downing Street, the prime minister said it was "now beyond doubt that the people of Manchester and of this country have fallen victim to a callous terrorist attack" that targeted "defenceless young people".
She said the security services believe they know the attacker's identity but are not yet able to confirm it.
Mrs May has chaired a meeting of the government's emergency Cobra committee and is expected to travel to Manchester later.
It is the worst terrorist attack in the UK since the 7 July bombings in 2005 in which 52 people were killed.
The Queen has expressed her "deepest sympathy" with all those affected, adding that "the whole nation has been shocked by the death and injury".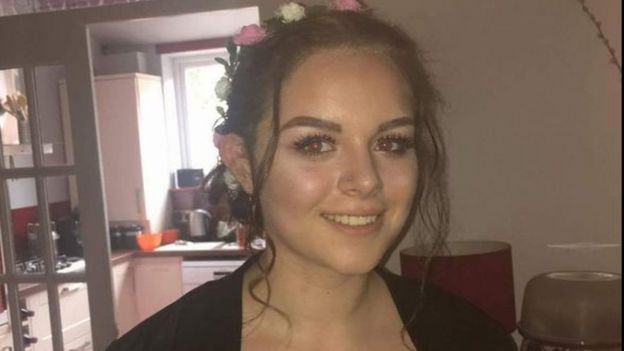 Olivia Campbell, 15, has been missing since the concert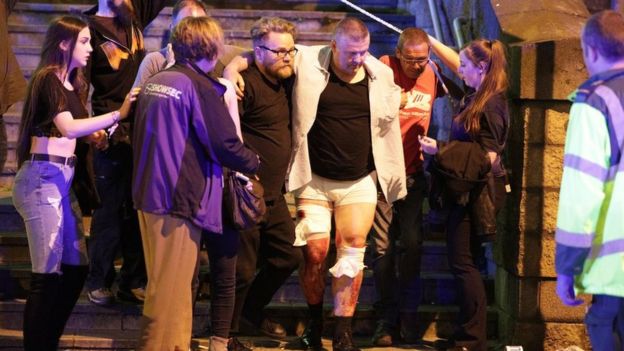 BBC / SKY News.