Old paper five pound notes will no longer be legal tender after Friday and people will have until the end of the day to spend them.
The BoE said some banks and building societies may continue to accept the old fiver, which features prison reformer Elizabeth Fry, but this is at their discretion and people should check what their bank's policy is.
Some of the big banks and building societies have said that customers can continue to deposit old fivers after 5 May but others advised that it was a good idea to hand the notes in by the deadline rather than leaving it until they are no longer legal tender.
The Post Office said its branches will accept the notes as a deposit into any main UK bank account after the 5 May deadline.
Martin Kearsley, Post Office banking director, said "We offer free cash withdrawal and deposit services for customers of all main UK banks.
"We'd like to reassure people that there's no end date to depositing paper £5 notes into bank accounts at local Post Office branches, we will still accept them after the 5th of May deadline."
The Bank of England will exchange the notes forever as it has done with any Bank note that was no longer legal tender.
The old notes and the new fiver have been used in tandem since the polymer banknote came into circulation in September 2016.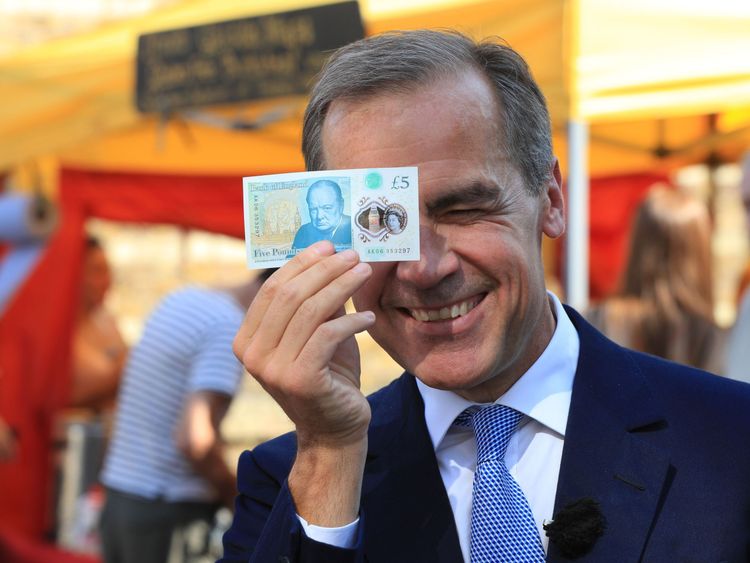 Bank of England governor Mark Carney shows off the new note
SKY News.