Kathy Griffin faces a fierce backlash over the image as the President says she "should be ashamed of herself".
The image, taken by provocative photographer Tyler Shields, shows Griffin holding up what looks like the US President's decapitated head.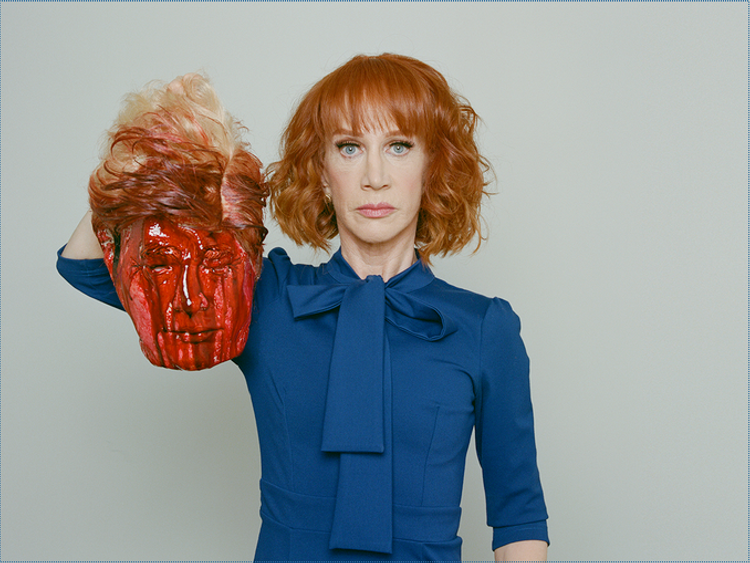 It was posted on Shields' blog on Tuesday, along with a behind-the-scenes video explaining the work.
"Tyler and I are not afraid to do images that make noise," Griffin said in the video, which has now been removed from YouTube.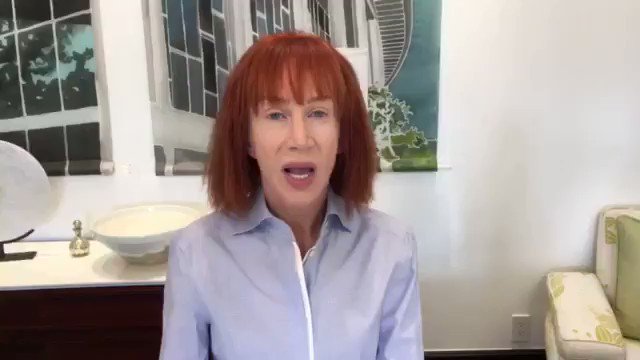 The photo is posted at the end of this article to avoid offending those who may find it too gory.
President Trump responded to the work to say the comedian "should be ashamed of herself".
"My children, especially my 11-year-old son, Barron, are having a hard time with this. Sick!," he wrote.
The stunt also received a strong backlash from both ends of the political spectrum.
Former Republican presidential nominee Mitt Romney tweeted: "Our politics have become too base, too low, & too vulgar, but Kathy Griffin's post descends into an even more repugnant & vile territory."
Chelsea Clinton tweeted: "This is vile and wrong. It is never funny to joke about killing a president."
Squatty Potty, a firm making bathroom products, pulled all its commercials featuring Griffin and issued a statement saying they were "shocked and disappointed".
Griffin admitted in a video apology that she "went way too far".
"I just saw the reaction to these images. I am a comic. I cross the line. I move the line, and then I cross it," she said.
"I went way too far. The image is too disturbing. I understand how it offends people. It wasn't funny - I get it. I've made a lot of mistakes in my career and I will continue."
Griffin is known for her New Year's Eve Live show which she hosts with Anderson Cooper, who also tweeted his disapproval of the image, calling it "disgusting".
CNN also released a statement, saying: "We found what she did disgusting and offensive. We are pleased to see she has apologised and asked that the photos be taken down. We are evaluating New Year's Eve and have made no decisions at this point."
Griffin has taken the photo and the video explaining it offline, as has the photographer.
SKY News.