President Donald Trump has landed in Tel Aviv ahead of talks during the second leg of his first foreign tour.
He will also pay a visit to the Yad Vashem Holocaust memorial on Tuesday, and is expected to become the first sitting US president to visit the Western Wall.
Air Force One landed at Tel Aviv's Ben Gurion airport on Monday after flying directly from Riyadh, Saudi Arabia.
Mr Netanyahu and his wife Sara, as well as Israeli President Reuven Rivlin and members of the cabinet, were at the airport to greet the US President and First Lady Melania.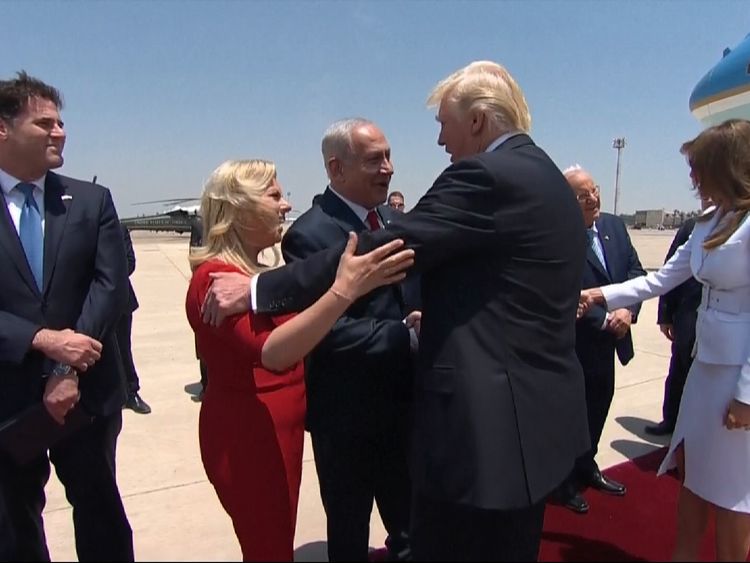 SKY News.