Donald Trump has met the Pope at the Vatican on the latest leg of his first foreign trip as US President.
During the 30-minute meeting at the Apostolic Palace, the Pope presented the President with copies of his three main teaching documents, a traditional gift for visiting heads of state, and a medal embossed with an olive branch.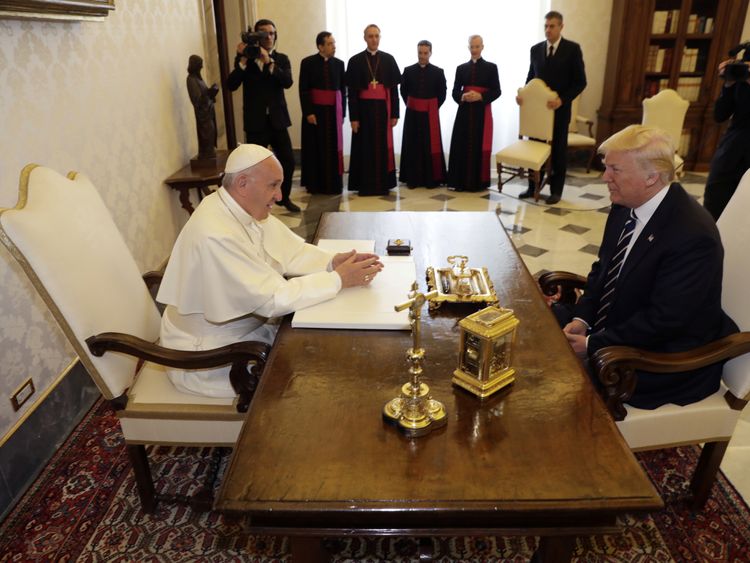 Mr Trump received the medal, commenting: "We can use peace". He added he would be reading the Pope's teachings.
As the two men chatted, Mr Trump was heard telling the Pope that it was "a great honour" to meet him.
The Pope was then introduced to the Trump delegation, including Mr Trump's wife Melania, his daughter Ivanka and her husband Jared Kushner, a senior Presidential advisor.
In a light moment, the Pope used his translator to ask the First Lady "What do you give him to eat? Potica (a calorie-laden Slovenian cake)?". There was some confusion as at first many believed he had asked if she fed him pizza.
SKY News.