A retro revamp of Nokia's famous 3310 handset has gone on sale today, retailing for around £50.
The device, which first came out in 2000 and was discontinued five years later, was known for its long battery life, indestructible nature and popular Snake game, with 126 million units produced.
The updated version has a battery that lasts a month on standby mode - defined as the amount of time a fully-charged phone can be left on waiting for a call or text message - compared to around 11 days in the original.
It also offers modern upgrades including a 2 megapixel camera and a microSD card slot to help with storage.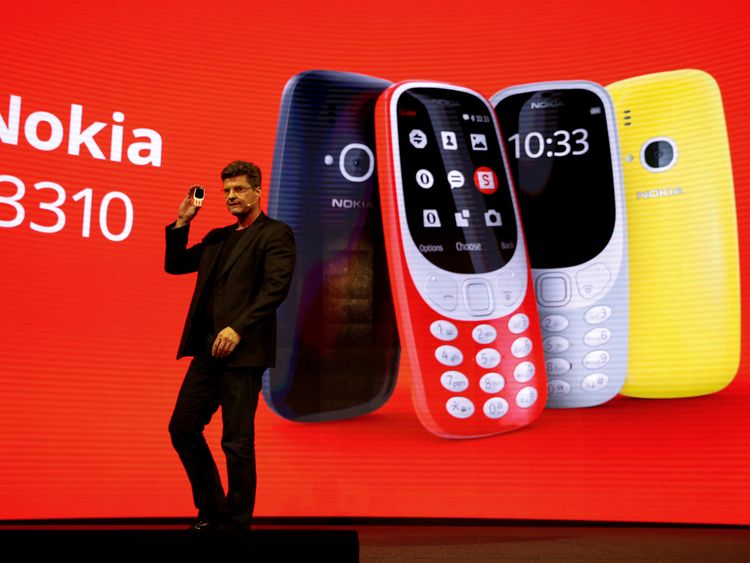 When the new model was first unveiled in February, HMD Global, which owns the Nokia brand, said it would be aimed at those looking for a second or so-called "burner" phone to make calls and send texts.
It offers 2.5G connectivity, meaning the user can only get basic internet on the handset, and there is no Wi-Fi.
The phone comes in several colours including red and yellow and also boasts a colour screen - including an updated colour version of the much-loved classic Snake game.
SKY News.