Italy's FA has overturned Sulley Muntari's ban for walking off the pitch after he was racially abused during a Serie A game.
The Ghanaian's two yellow cards last Sunday amounted to a sending off and an automatic one-game ban.
But after global condemnation, the Italian football federation's appeal court decided to lift the suspension.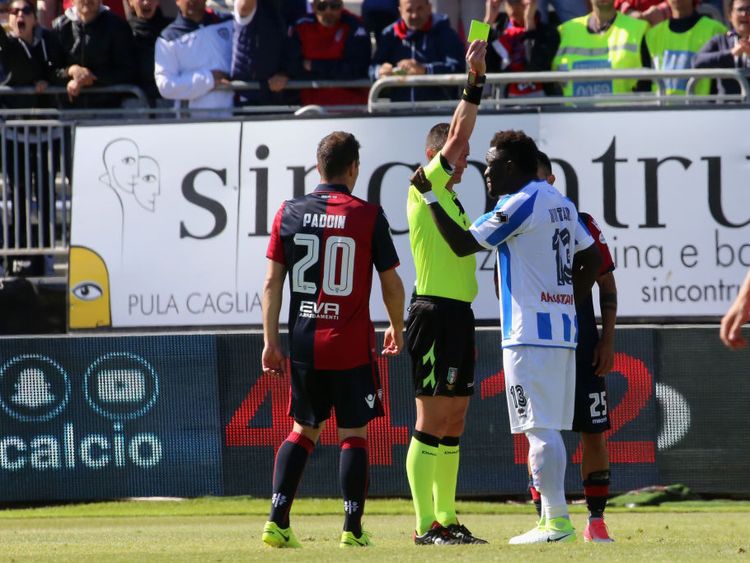 Italian football officials originally said not enough fans had taken part in the abuse to trigger action against them.
Serie A's disciplinary committee said although the supporters' chanting was "deplorable", its guidelines meant it could not punish them as only "approximately 10" fans were involved - fewer than 1% of those in the stadium.
Football's world players' union had backed the former Portsmouth and Sunderland midfielder.
Fifpro said in a statement: "Muntari was well within his rights to approach the referee.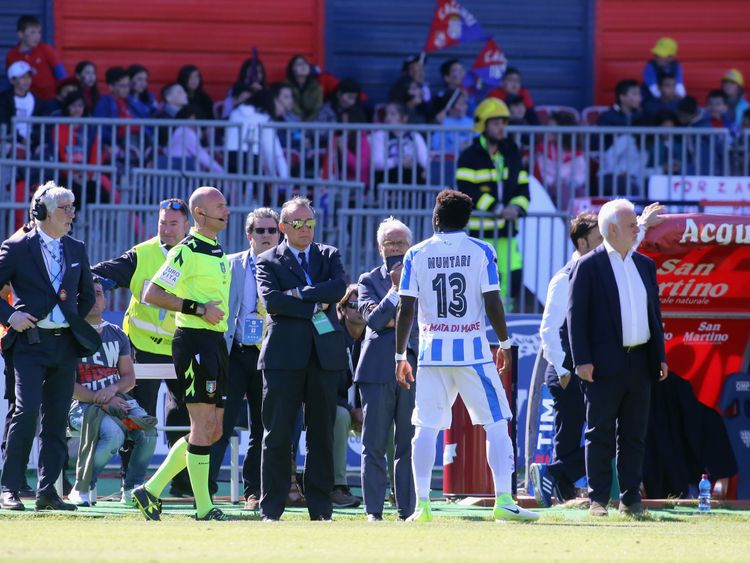 "Players should feel comfortable bringing any issue to the attention of the referee, especially one as significant as allegations of racism in the workplace."
The 32-year-old also received support from his former AC Milan teammate Kevin-Prince Boateng - who walked off the pitch because of racist chanting during a friendly in January 2013.
There were calls for Serie A players to go on strike in support of Muntari - with Bologna's Ghanaian midfielder Godfred Donsah saying he would down tools in solidarity.
SKY News.