The Conservatives have bought a Google advert to defend the "so-called dementia tax" after an angry backlash over the plans.
The party performed badly in a slew of polls over the weekend, following the announcement at last week's Conservative manifesto launch.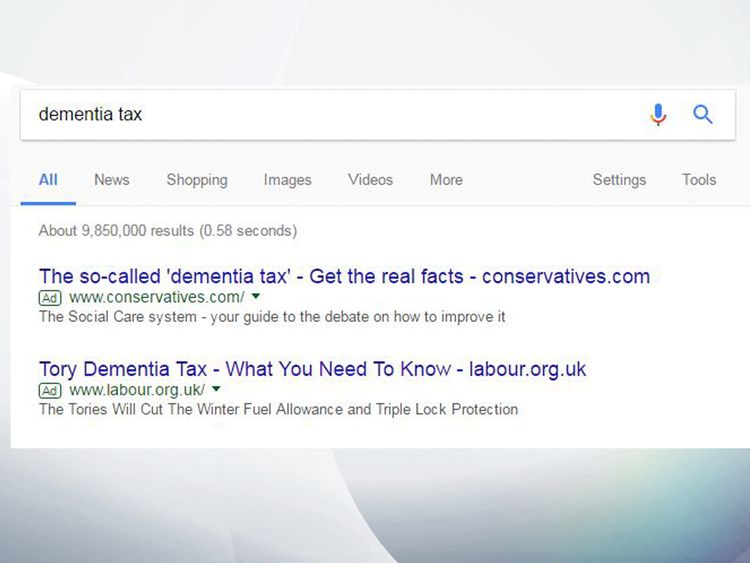 In an attempt to combat the criticism, Theresa May's team has paid Google to make sure a link to their website with the words "The so-called 'dementia tax' - Get the real facts" comes up at the top when users search "dementia tax".
Labour has also bought an ad on Google entitled 'Tory Dementia Tax - What You Need to Know", which links through to the party's website. It was featured underneath the Conservative advert.
Mrs May has been warned her plans could hit a roadblock because of poor-performing councils, already failing to make arrangements for people to pay for care after their deaths that were introduced in 2015.
According to research by the insurance firm Royal London, people in some areas are struggling to strike a deal with councils over deferring payment for their care until their death.
Freedom of Information responses from 140 local councils showed a huge difference in how councils performed across the country on coming to agreements with those about payment for residential care.
Ten of the 140 councils had failed to strike even one social care deal - while 47 councils said they had made fewer than 10 agreements. In other areas councils had made hundreds of deals.
SKY News.