Russian President Vladimir Putin has praised the sacrifices of the Soviet people in World War Two, addressing the armed forces in Moscow.
The giant, annual Victory Day parade for the first time included missiles adapted for Arctic warfare.
Russia is developing new Arctic bases.
"No force will be able to dominate our people," Mr Putin said, deploring the havoc that Nazi Germany wreaked in the war. The USSR lost more than 20 million people - more than any other country.
The Soviet Union (USSR) ceased to exist in 1991.
Ukraine's President Petro Poroshenko took part in a wreath-laying ceremony in Kiev. He told
Ukrainian soldiers that Russia was trying to use the victory anniversary "to satisfy its own revanchist, imperialist and expansionist needs".
"The Kremlin is still trying to command Ukraine as if it commanded the four Ukrainian fronts in the 1940s."
Russia has often been accused of downplaying the role of other nations in the defeat of Nazi Germany.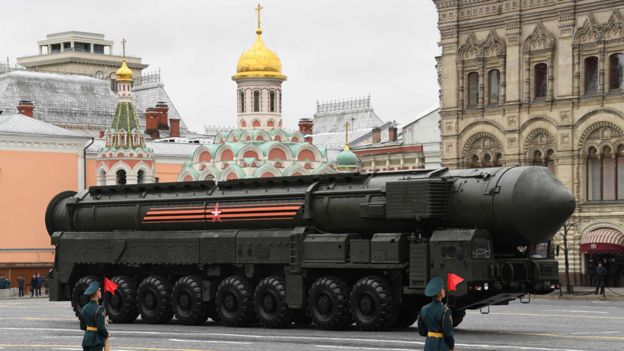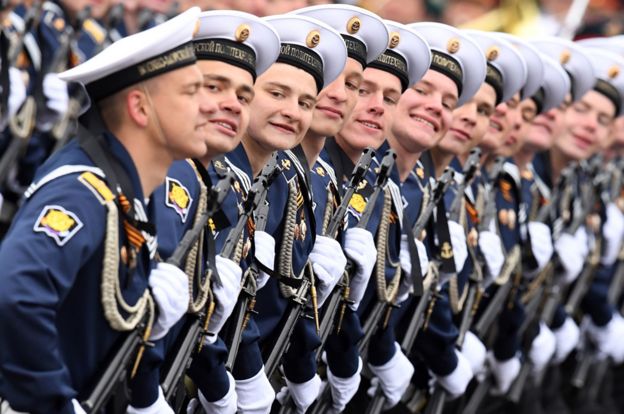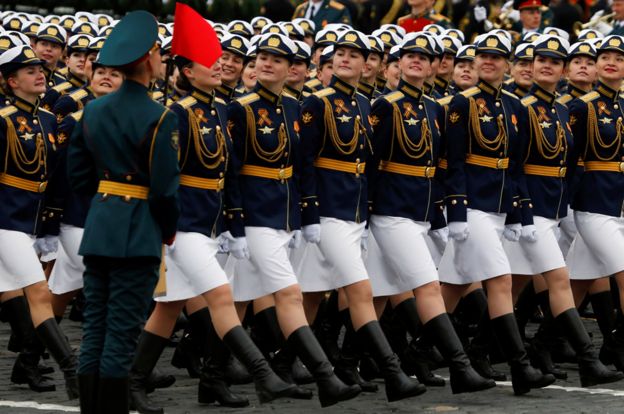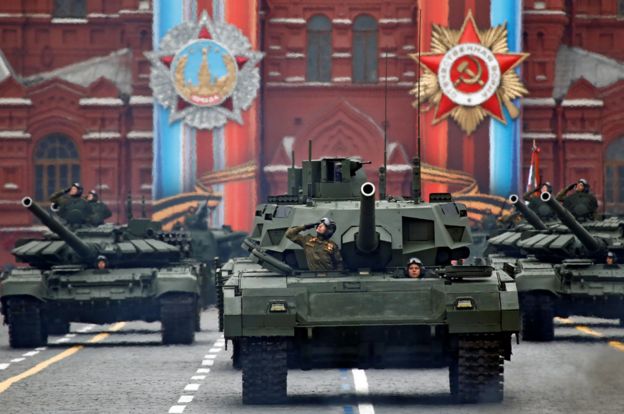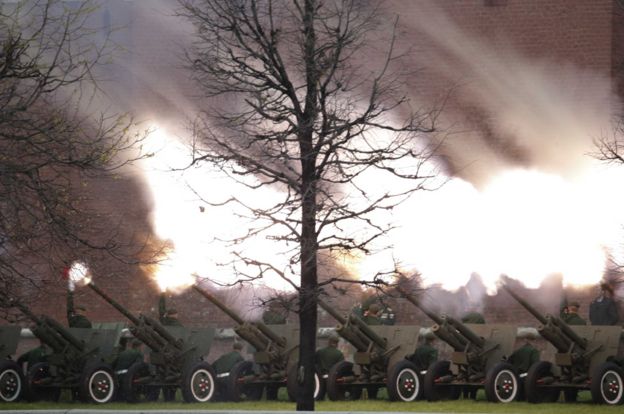 BBC News.