At least six people have been killed - and others remain trapped - in a large fire on a west London estate being battled by more than 200 firefighters and 40 fire engines.
Witnesses described hearing screams, watching people jump out of the high-rise block and a baby being dropped out of a window and caught on the street below.
Others told of seeing people shouting and waving from the windows for help, and residents shining torches from within as the inferno erupted in the dead of night.
A structural engineer said the building is not in danger of collapsing.
Met Police Commander Stuart Cundy said: "I can confirm six fatalities at this time but this figure is likely to rise during what will be a complex recovery operation over a number of days."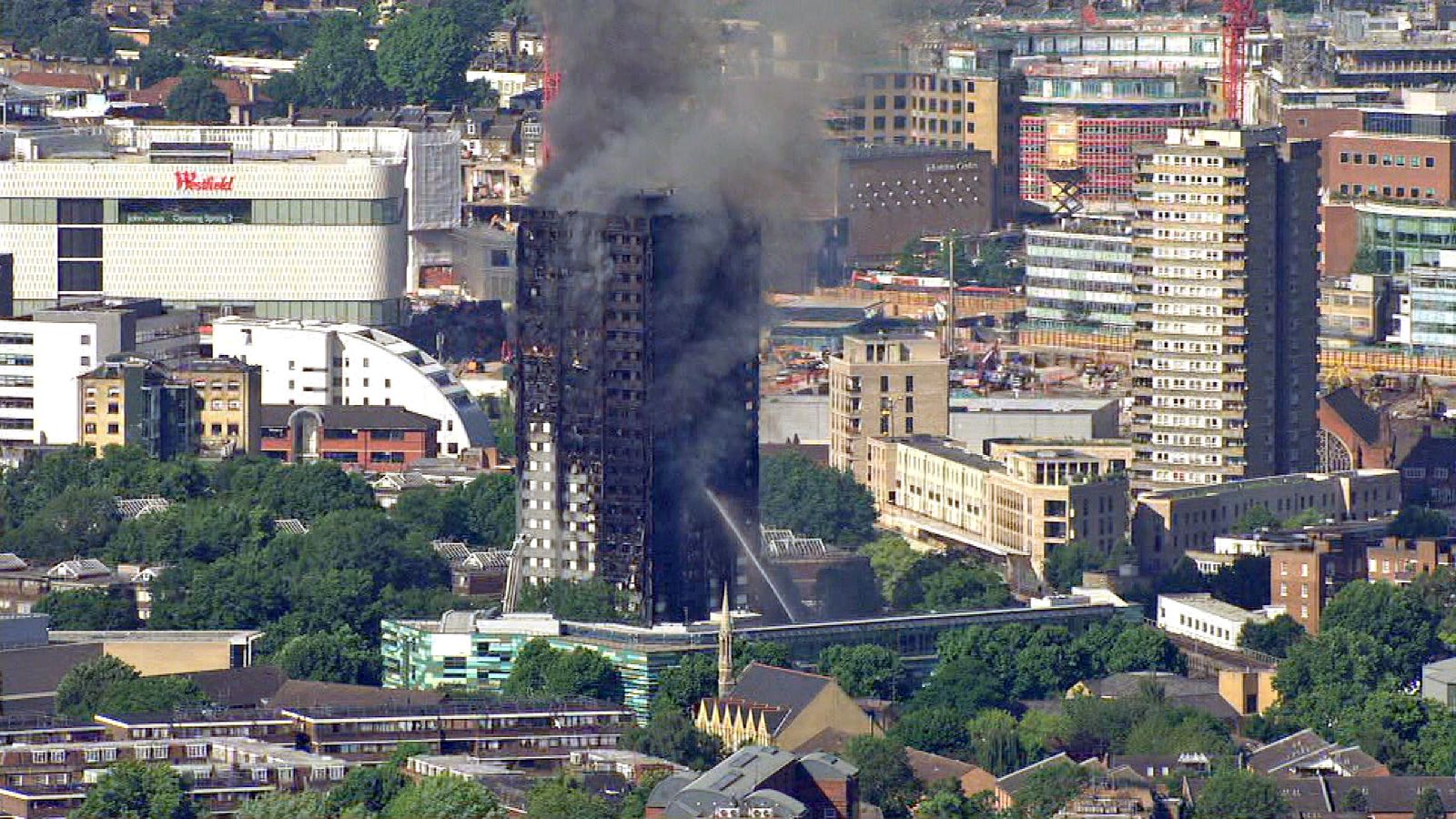 Theresa May 'deeply saddened' by fire
Number 10 has issued a statement about the Grenfell Tower fire.


"The prime minister is deeply saddened by the tragic loss of life in the Grenfell Tower and is being kept constantly updated on the situation.


"She has asked for a cross-government meeting at the civil contingencies secretariat to take place at 4pm to co-ordinate the response and ensure the government is ready to assist the emergency services and local authorities as necessary.


"The PM's thoughts are with all of those affected by this terrible incident and the emergency services, who are working tirelessly in very difficult circumstances."
SKY News.