The chief executive of Kensington and Chelsea council has resigned amid criticism over the borough's response to the Grenfell Tower fire.
Nicholas Holgate said Local Government Secretary Sajid Javid asked for him to go - this is denied by the government.
Mr Holgate said last week's fire in North Kensington, in which at least 79 people died, was "heart-breaking" but his presence would be a "distraction".
Residents had condemned the initial relief effort as "absolute chaos".
In a statement issued by the council on Wednesday, Mr Holgate, who has been in post since 2014, said it was the "highest priority" of the council to help families affected by the fire.
He said the communities and local government secretary had on Tuesday "required the leader of the council to seek my resignation".
However, a spokesman from the Department for Communities and Local Government denied involvement, saying: "The appointment of chief executives is entirely the responsibility of the local authority."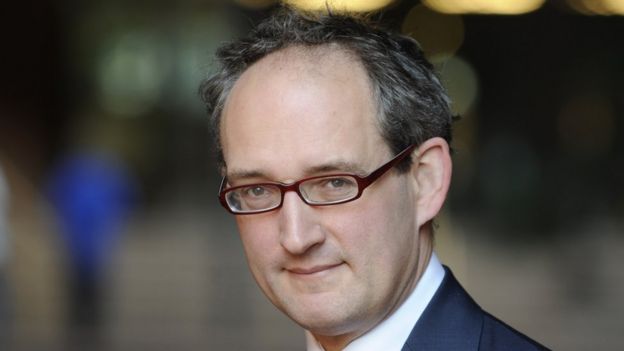 Nicholas Holgate
Mr Holgate said: "Despite my wish to have continued, in very challenging circumstances, to lead on the executive responsibilities of the council, I have decided that it is better to step down from my role, once an appropriate successor has been appointed.
"There is a huge amount still to do for the victims of the fire, requiring the full attention of this council and many others. If I stayed in post, my presence would be a distraction."
He added: "Whilst the public inquiry and other investigations will get to the truth of the causes of this tragedy and the management of its aftermath, I strongly believe that councillors and officers have always endeavoured to have the interests of our residents at heart and will continue to do so."
Nicholas Paget-Brown, the leader of the council, said it was with "regret" that he had accepted Mr Holgate's resignation.
He said: "The council has been grief stricken by the tragedy of the Grenfell Tower fire and has sought to provide the greatest level of support we can to victims.
"That is a huge challenge and Nicholas has led from the front in seeking to do this."
BBC News.