The Queen and Prince William have met victims of the Grenfell Tower fire and members of the emergency services at a refuge centre in west London.
In a statement on Thursday, the Queen praised firefighters' "bravery" and the "incredible generosity" of volunteers.
The number of people confirmed dead has risen to at least 30, Met Police Commander Stuart Cundy said.
He added that 12 victims had been taken to the mortuary, while other victims' bodies remained in the tower.
The Prime Minister, who was criticised on Thursday after visiting the scene without talking to victims, has been to see the injured in hospital.
She will also be chairing what's described as a "cross-Whitehall meeting" from Downing Street this afternoon in response to the disaster.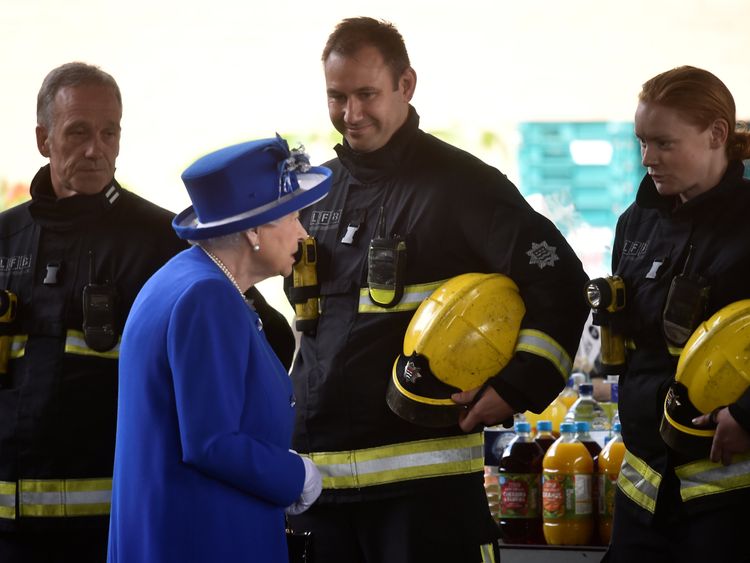 The Queen Elizabeth meets firefighters near Grenfell Tower
Commons Leader Andrea Leadsom was challenged by angry residents when she visited the scene on Friday morning.
London Mayor Sadiq Khan, meanwhile, was heckled during his visit to the charred block.
He faced a difficult moment when a seven-year-old asked him: "How many children died? What are you going to do about it?"
Mr Khan said an interim report into the disaster should be published this summer.
"We need answers now," he said. "We can't afford to wait a number of years."
SKY News.