A Los Angeles man has been arrested after three deadly king cobra snakes were found hidden in crisp cans in a suspected smuggling attempt.
Rodrigo Franco has been charged with illegally importing merchandise into the US in relation to the package, which was intercepted by customs officials on 2 March.
The 34-year-old is also alleged to have mailed a box containing six protected turtles to Hong Kong on the same day.
He admitted during interview having received a total of 20 king cobras in two previous parcels but they had all died while being transported, according to legal documents.
Franco could face a maximum of 20 years in jail if found guilty of the charge.
The king cobra, which can reach 18 feet (5.5m) in length, is a highly venomous snake found throughout southeast Asia, where it is prominent in the region's folk tales and mythology.
It is the longest venomous snake on the planet, with one of its bites able to kill around 20 men - with death coming within 30 minutes.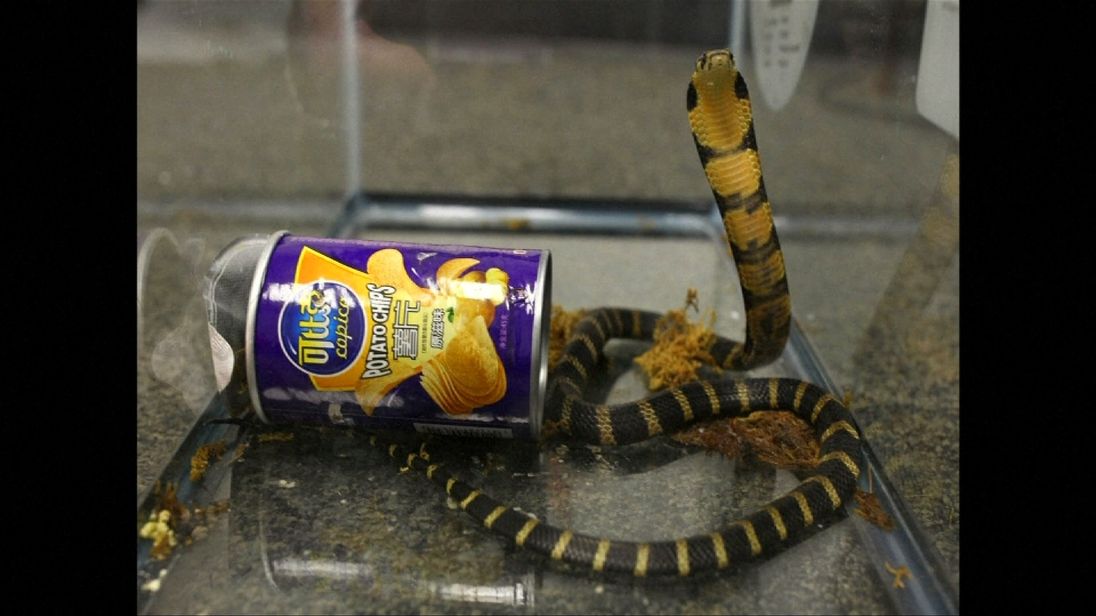 The king cobras were hidden in crisp cans
They are popular with snake charmers and when confronted rise one-third of their bodies off the ground while making a bone-chilling hiss that sounds almost like a growling dog.
The Chinese soft-shelled turtle is farmed for food, with wild populations classed as a vulnerable species.
SKY News.