Some 14,000 people have been evacuated in the Canadian province of British Columbia (BC) as more firefighters arrive to help fight the flames.
About 300 out-of-province firefighters are due this week to assist in battling the roughly 220 fires raging in BC's central interior region.
The federal government is also sending military aircraft to assist.
The western province is under a state of emergency as hot and dry weather conditions fuel the flames.
Roughly 1,000 provincial firefighters are working to fight the wildfires, joined by about 200 contract firefighters from BC's forestry industry.
The province announced on Sunday that C$100m ($77.5m; £60m) would be made available to help those displaced by raging wildfires. The Canadian Red Cross is also taking donations.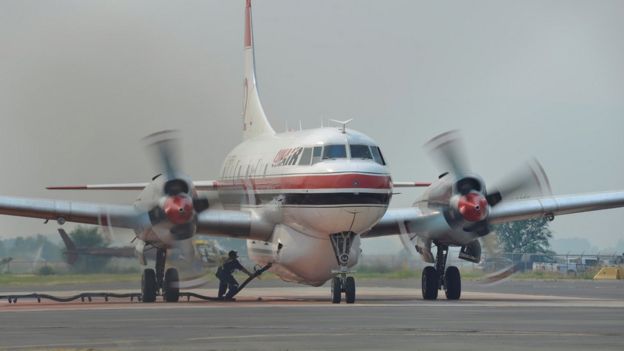 BBC News.