Revellers, police and some protesters converged on Canada's national capital on Saturday for a party that has been years in the planning.
Canada marked its 150th anniversary as a country in towns, cities and at backyard barbecues nationwide.
But the biggest bash was at Parliament Hill in Ottawa, where thousands of people joined the celebrations.
Large crowds turned out in their droves - albeit huddled under umbrellas, trying to avoid the rain.
Some partygoers, like 24-year-old students Morgan Haines, Jon Salamati and Nima Sahebi, got to the hill before the sun had even risen.
Their early morning netted them a prime spot right next to the main stage, where they said they planned to stay until after the fireworks at midnight.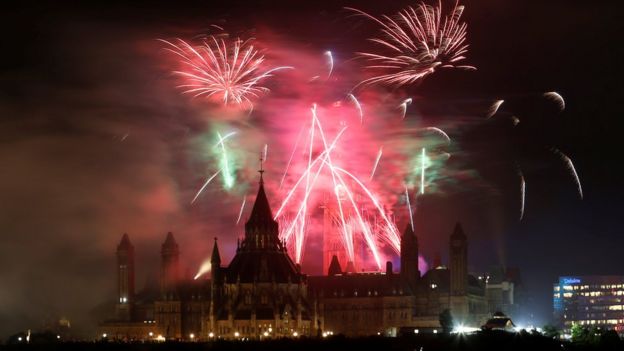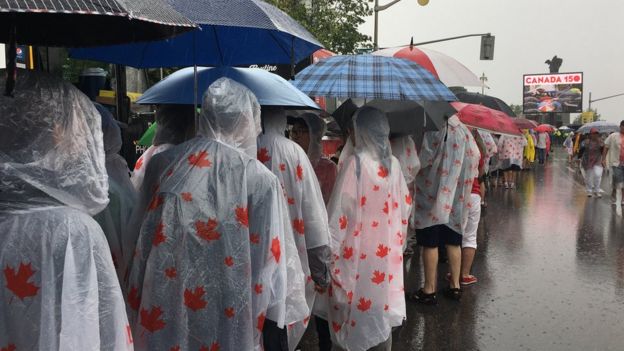 BBC News.