Eight people have been found dead inside a trailer truck parked outside a Walmart store in San Antonio, in the US state of Texas, police officials say.
Twenty others were in critical or serious condition, with some believed to be suffering heatstroke or dehydration, and taken to hospital.
Police did not say where the vehicle came from, but confirmed that the driver was in custody.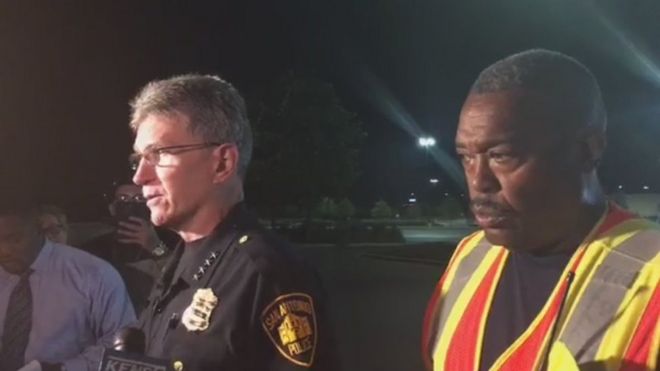 They are investigating a possible people-smuggling offence.
The US immigration department is trying to establish the victims' status.
San Antonio is a few hours' drive from the border with Mexico.
Police Chief William McManus said in a press briefing that the bodies were discovered after a call from a Walmart employee, who had been approached by someone from the truck asking for water.
Video footage from the store showed a number of vehicles arriving to pick up some of the survivors.
"We're looking at a human trafficking crime this evening," he added.
Several others may have managed to escape on foot into the woods nearby.
BBC News.