Spanish police have arrested 14 people in Barcelona as part of an operation against the Italian crime gang Camorra.
Italian online newspaper Napoli Today reported that 520kg of heroin and more than 450kg of marijuana had been seized.
Police in Barcelona said several premises had been raided including store rooms and restaurants, which resulted in the arrests of 10 Italians, a Chilean, a Colombian, a Spaniard and a Venezuelan national.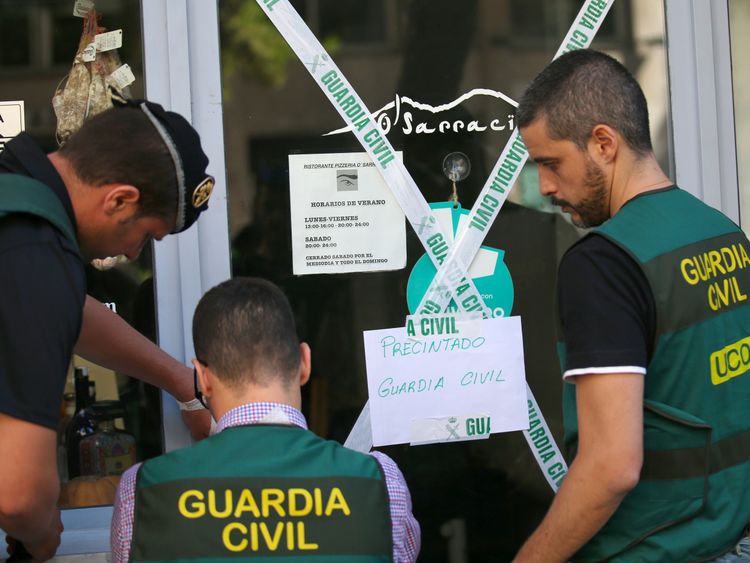 Two Van Gogh paintings which were stolen in 2002 were recovered last year during police operations against the Camorra - one of Italy's oldest mafia-style gangs originating in Naples.
The paintings were found in a farmhouse in the small town of Castellammare di Stabia near Naples.
The former boss of the gang was arrested in 2015 after more than 30 years on the run.
Pasquale Scotti escaped from a hospital in 1984 and underwent plastic surgery before beginning a new life in Brazil.
He started a family who were never aware of his previous identity, and was arrested as he took his teenage daughters to school.
He was sentenced to life in prison in 2005 but insists he fled Italy to avoid being killed.
SKY News.