A Mali-based al-Qaeda affiliate has released a video of six foreign hostages ahead of a visit by French President Emmanuel Macron to the country.
They include a French NGO worker, an elderly Australian surgeon and a Colombian nun.
No "genuine" negotiations to release them have taken place, the video says.
Mr Macron is in Mali to consolidate western backing for a regional force against the militants.
Speaking in Mali's capital Bamako, he said France and the "Sahel G5" countries - Mali, Burkina Faso, Chad, Mauritania and Niger - had to work together to eradicate "terrorists, thugs and murderers".
Among the hostages seen in the footage is Sophie Petronin, who was abducted last December in the town of Gao, where she ran an NGO helping malnourished children.
The video's narrator said Ms Petronin was hoping that Mr Macron would help return her to her family.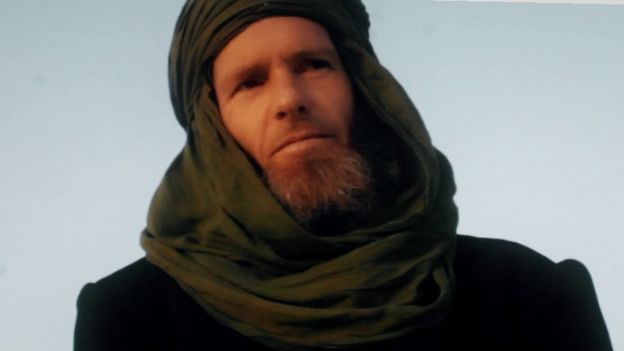 The video also shows South African hostage Stephen McGown asking when his ordeal will come to an end.
"Now we're making a new video, but I don't know what to say. It's all been said in the past. It's all been said in previous videos I've made," he says.
BBC News.