Sebastian Vettel hung on to win a tense Hungarian Grand Prix despite problems with his Ferrari and a valiant attack by title rival Lewis Hamilton.
In a nail-biting finish, Vettel had his team-mate Kimi Raikkonen behind complaining that he could go faster but being used by the team as a buffer against Hamilton.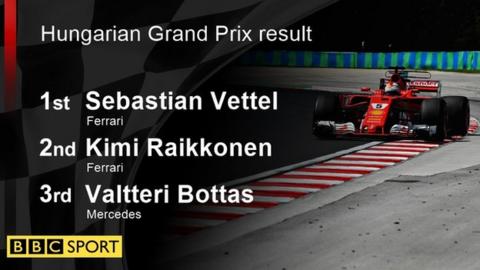 The Mercedes driver closed in but was unable to overcome the problems created by losing grip in the wake of another car.
And he let team-mate Valtteri Bottas past into third place, honouring a promise he made earlier in the race when the Finn moved aside to let Hamilton attack the Ferraris.
Vettel's victory with Hamilton in fourth extended his championship lead to 14 points as Formula 1 heads into its four-week summer break.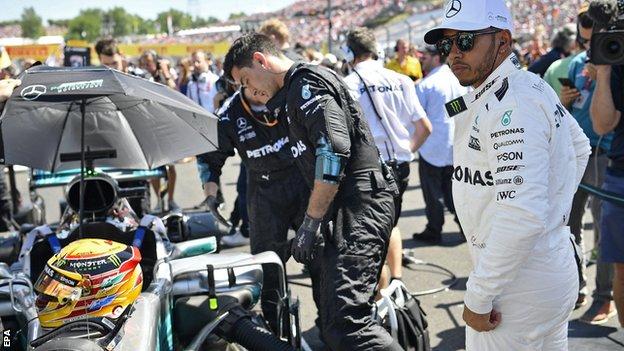 Hamilton's challenge for victory was unexpected after a weekend in which he and his Mercedes team had struggled for pace compared to Ferrari.
Vettel and Raikkonen dominated the first half of the race, in which it was already clear that the German was managing some form of handling problem and that the Finn was being asked to hold station behind.
BBC News.