Consumers have less than three months to spend, bank or donate round £1 coins as the new 12-sided version outnumbers the old for the first time.
The Treasury says there are now more of the new £1 coins, which first entered circulation in March, than the old round pound.
From 15 October, shops can refuse the old version of the coin.
However, most banks and Post Office counters will continue to accept them from customers.
"The clock is ticking. We are urging the public to spend, bank or donate their old pound coins and asking businesses who are yet to do so, to update their systems before the old coin ceases to be legal tender," said Andrew Jones, the Exchequer Secretary to the Treasury.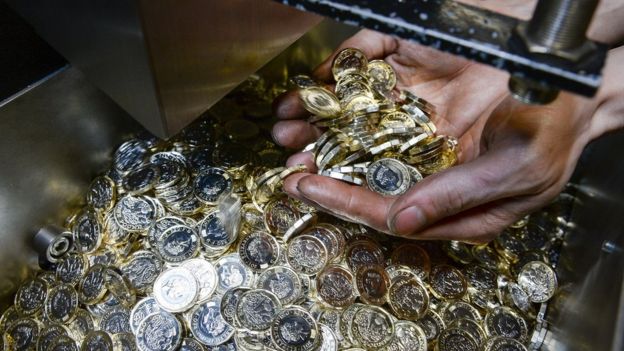 The new £1 coin
BBC News.