The Palestinian president has suspended all contacts with Israel until metal detectors near the al Aqsa mosque are removed.
violence that left three people dead
on Friday.
The violence, which followed mass protests at noon prayers, saw Israeli security forces clash with Palestinians in Jerusalem and the West Bank.
Mahmoud Abbas announced the move at a meeting with senior Palestinian officials on Friday evening.
Shortly afterwards, it emerged that three Israelis had been stabbed to death at a settlement in the West Bank.
The two women and a man were killed after a Palestinian entered their house in the Halamish settlement, Israel's Ybet reported. The attacker was shot dead.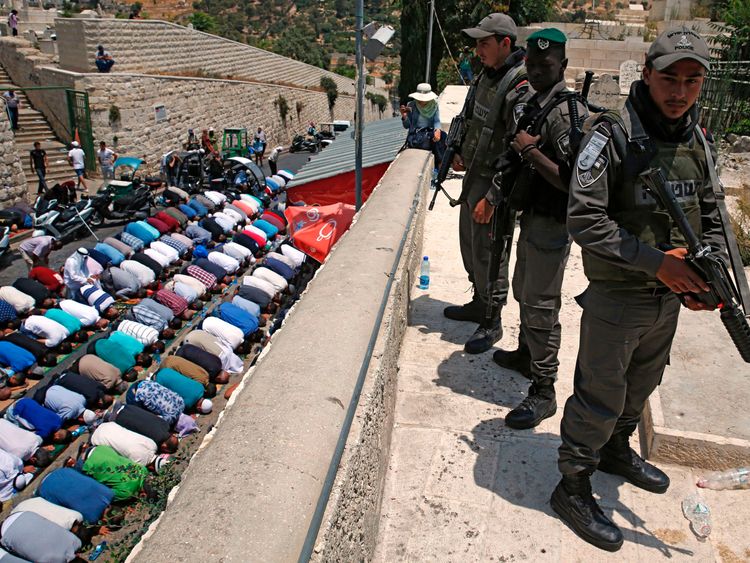 The extra security measures, which also include a ban on Muslim men under 50 accessing the complex, were put in place after three Arab Israelis attacked a patrol near Lion's Gate a week ago, killing two policemen.
The three attackers, from the city of Umm al Fahm, were all killed by Israeli security forces.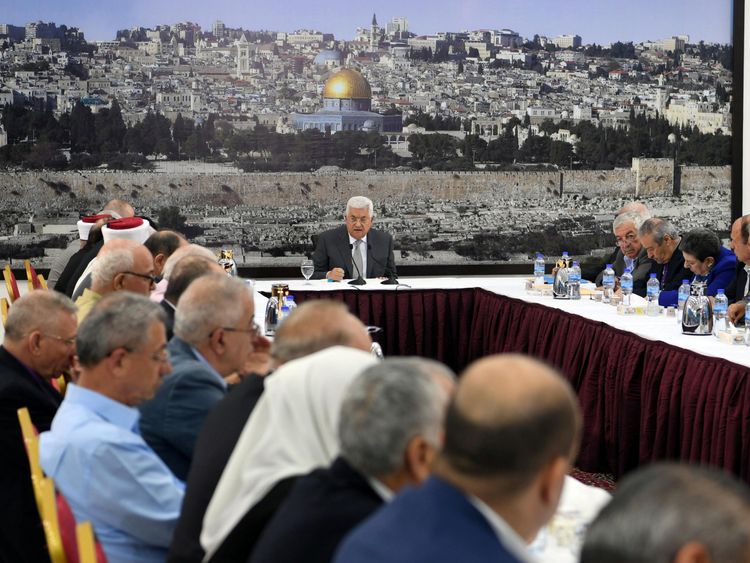 SKY News.