Donald Trump has made an unexpected intervention in the debate over terminally ill toddler Charlie Gard.
Charlie suffers from a rare genetic condition and has brain damage.
Mr Trump waded into the debate by referencing Pope Francis' plea for the toddler's parents to be allowed to "accompany and treat their child until the end".
The US President wrote on Twitter: "If we can help little #CharlieGard, as per our friends in the U.K. and the Pope, we would be delighted to do so."
In a statement, the White House said: "Upon learning of baby Charlie Gard's situation, President Trump has offered to help the family in this heartbreaking situation.
"Although the President himself has not spoken to the family, he does not want to pressure them in any way, members of the administration have spoken to the family in calls facilitated by the British government. The President is just trying to be helpful if at all possible.
Charlie's parents Connie Yates and Chris Gard posted a link to the tweet on their campaign Facebook page with heart emojis and the message: "If he's still fighting, we're still fighting!!! Xxx."
The pair had raised £1.3m in donations to fly Charlie to the US for treatment known as nucleoside bypass therapy.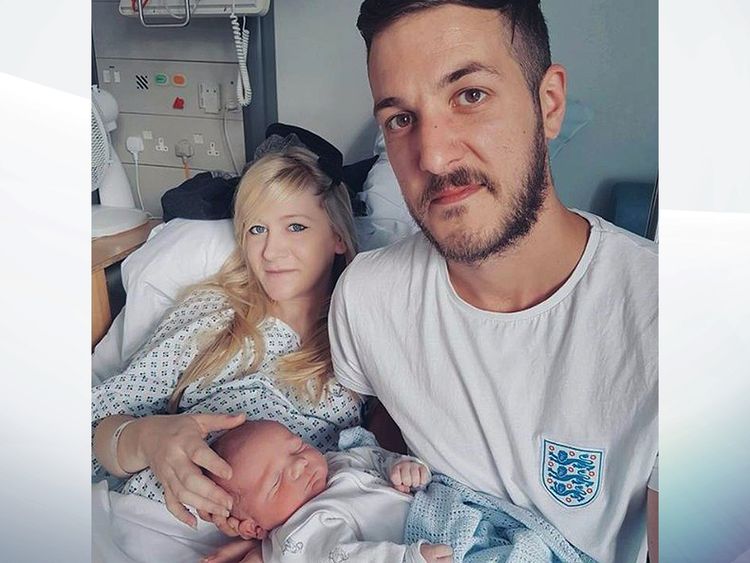 But medics at Great Ormond Street Hospital fought the bid, saying the operation was experimental and would not help him.
Judges in the High Court, Court of Appeal and the Supreme Court ruled against the parents and in favour of the doctors.
On Tuesday, the European Court of Human Rights refused to intervene.
Mr Gard and Ms Yates said afterwards that they were told Charlie would have his life support switched off on Friday.
The pair claimed they were denied their final wish to take him home to die.
SKY News.