Primark is recalling thousands of men's flip flops after discovering they contain dangerous levels of a cancer-causing chemical.
A Primark spokesman confirmed the flip flops contain chrysene, which is commonly used in dark-coloured dyes.
The recalled footwear - colour options black, blue and khaki - were on sale in Primark shops from 4 January to 2 June 2017.
The company's website says the flip flops do not "meet the Primark usual high standards for chemical compliance" and have "levels of a restricted substance in excess of the 1.0 mg/kg requirement".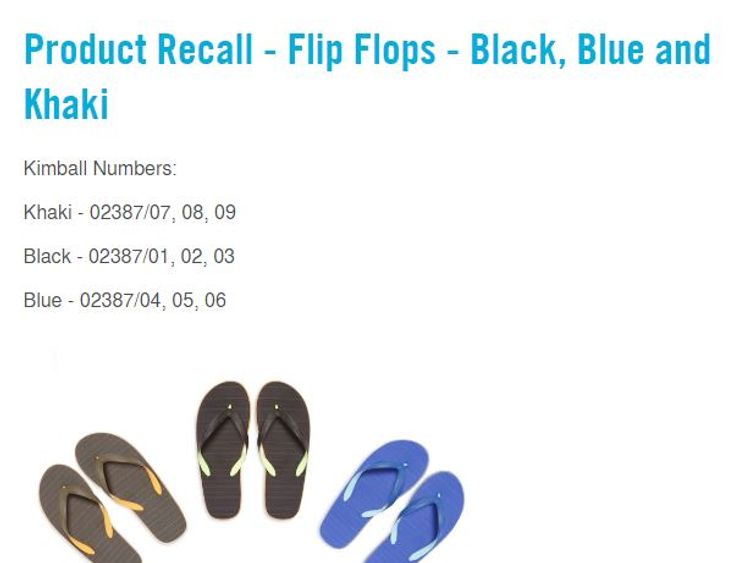 A "thorough investigation" has now been launched by the shop, which confirmed it had suspended all new orders.
A Primark spokesman told Sky News: "We take the safety of our customers, and the quality of our products, very seriously, which is why we have chosen to recall three men's flip flops from our Cedar Wood State range.
"All new orders with this factory have been suspended while we carry out a thorough investigation. A full refund is being offered to all customers."
Primark was unable to confirm the location of the factory in which the flip flops were made.
SKY News.