Roger Federer has thrashed Marin Cilic 6-3, 6-1, 6-4 to win a record eighth Wimbledon title.
The victory is the Swiss superstar's 19th Grand Slam title and his 11th appearance in the Wimbledon finals, although it is his first win at Wimbledon since 2012.
Although he had lost in both the 2014 and 2015 finals to Novak Djokovic, and in 2016 had failed to progress beyond the semifinals after defeating Cilic in the quarterfinals, Federer has now won the tournament more than any other man in history.
"I've got to take more time off," Federer joked, watched by his twin girls Myla Rose and Charlene Riva and twin boys Leo and Lennart.
"Not to drop a set it's magical, I can't believe it just yet, it's too much really. It's just belief, that I can achieve such heights. I wasn't sure I would ever be here in another final. But I always believed I could maybe come back and do it again."
This year Marin Cilic defeated Luxembourg's Gilles Muller and America's Sam Querrey in the quarter and semifinals.
After slipping 3-0 behind in the second set of the final match on Centre Court, and with millions watching him faltering, Cilic's challenge seemed destined to fail.
The Croat had to take a medical time-out to receive treatment for what appeared to be blisters on his left foot at the start of the third set and dabbed at his eyes with a towel while receiving assistance.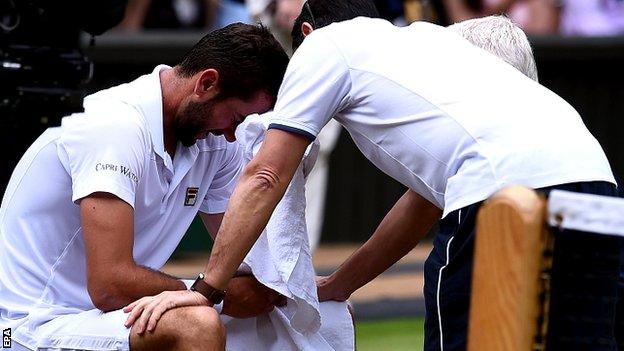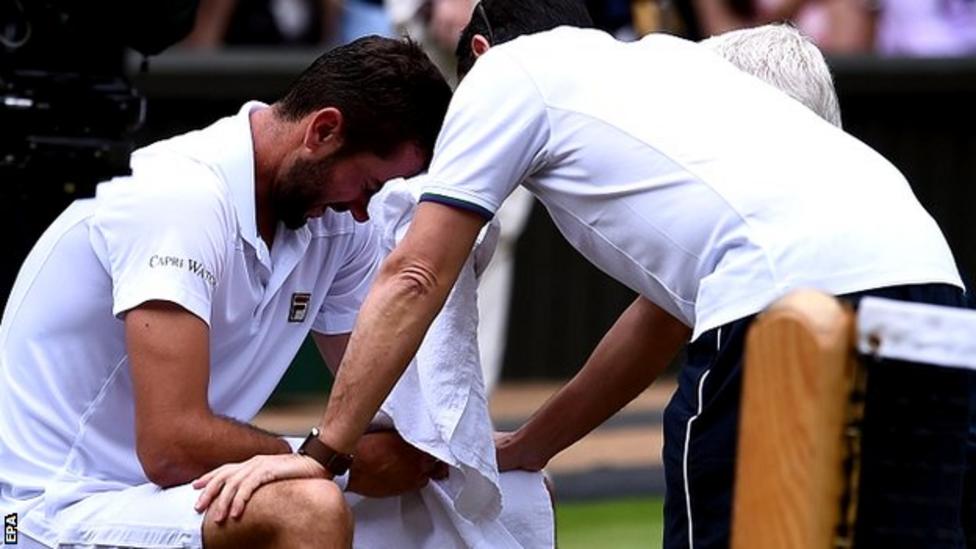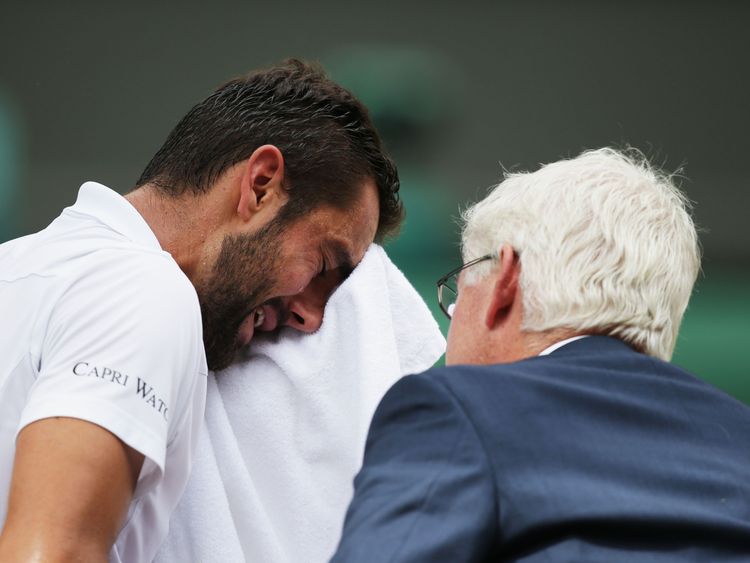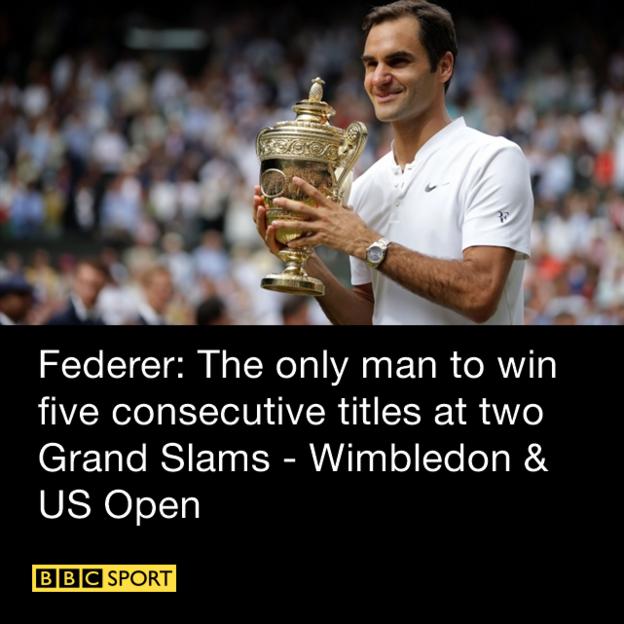 SKY/ BBC News.