Vanessa Feltz and Claudia Winkleman
A Sunday Times columnist "will not write again" for the newspaper after one of his articles was branded "anti-Semitic" and "disgraceful".
In the piece, Kevin Myers suggested BBC presenters Claudia Winkleman and Vanessa Feltz earned high salaries because they were Jewish.
Kevin Myers
Editor Martin Ivens said the piece, which appeared in the Irish edition and online, should not have been published.
Mr Ivens has also apologised personally to the two women.
A News UK spokesman said the column included "unacceptable comments both to Jewish people and to women in the workplace".
An apology will also be printed in next week's paper.
The column, titled "Sorry, ladies - equal pay has to be earned", follows criticism of the BBC, after it was revealed two-thirds of its stars earning more than £150,000 are male.
Commenting that two of the best-paid presenters, Winkleman and Feltz, were Jewish, Mr Myers wrote: "Good for them.
"Jews are not generally noted for their insistence on selling their talent for the lowest possible price, which is the most useful measure there is of inveterate, lost-with-all-hands stupidity."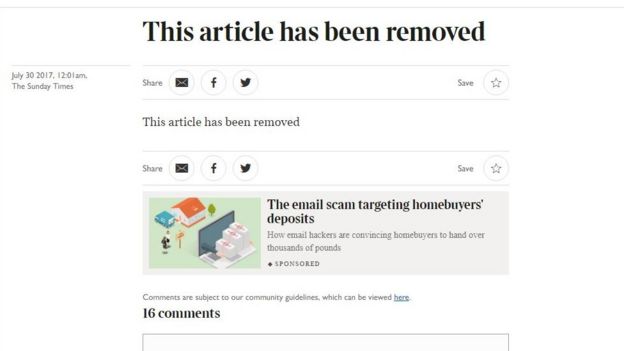 BBC News.