A series of massive wildfires are raging across parts of southern France and Corsica, in areas popular with tourists.
A further 860 hectares has been ravaged by a blaze in the Vaucluse department in the Provence-Alpes-Cote d'Azur region.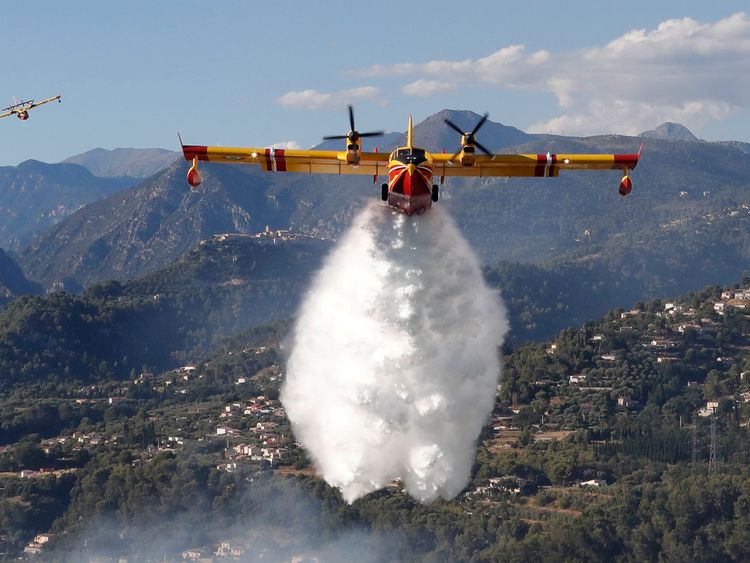 Meanwhile, a few miles south of the tourism hotspot of Saint-Tropez, residents were forced to flee from their homes as the area became blanketed in smoke from a forest fire.
Four firefighters have been injured battling the blazes in the Riviera region.
SKY News.