At least 13 people have died and 80 were injured after a van ploughed into crowds in Barcelona's famous Las Ramblas tourist area, police and local officials say.
The vehicle sped along the pedestrian area, mowing down people and sending others fleeing for cover.
Police are treating the incident as terrorism.
The head of the Catalan region said two people had been arrested over the attack.
Spanish media are reporting another suspect died in a shootout. El Mundo newspaper said the shootout happened in Sant Just Lesvern, on the outskirts of the city.
But police denied earlier reports of two suspected attackers taking cover in a bar in the city centre.
Witnesses said the van in Las Ramblas had deliberately targeted people before stopping.
Spanish media reports said the driver of the vehicle - a white Fiat that had been rented in the city - fled on foot.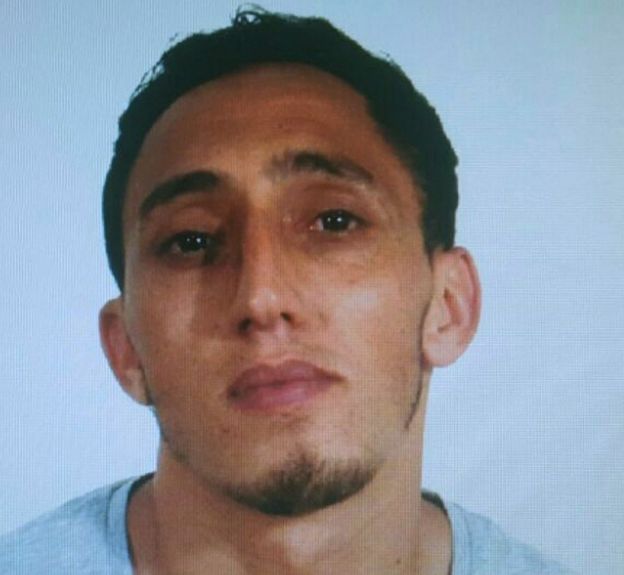 Police released this photo of a man alleged to have rented the van
Local authorities in the small town of Vic in Catalonia say police have cordoned off the area and are inspecting another van amid suggestions it may have been used as a getaway vehicle.
Meanwhile police released a photo of a man named as Driss Oubakir, who is alleged to have rented the van used to drive into pedestrians.
Local media say he is in his 20s, and was born in Morocco.
BBC News.