About 150 people have been treated in hospital and hundreds more affected by an unknown gas which hit the East Sussex coast.
Birling Gap beach was evacuated on Sunday after people reported breathing difficulties, stinging eyes and vomiting when a "mist" appeared.
Sussex Police said on Monday morning the gas cloud appeared to have cleared.
Agencies are investigating the cause and have not ruled out either on-shore or off-shore locations.
In the past, chemicals have drifted across from European industrial units, but Sussex Police said: "Weather models suggest that an onshore source in northern France is very unlikely."
The Coastguard said it was working with its French counterparts and looking into vessels that were in the area at the time.
East Sussex Fire and Rescue Service said it was "extremely unlikely" the substance involved was chlorine.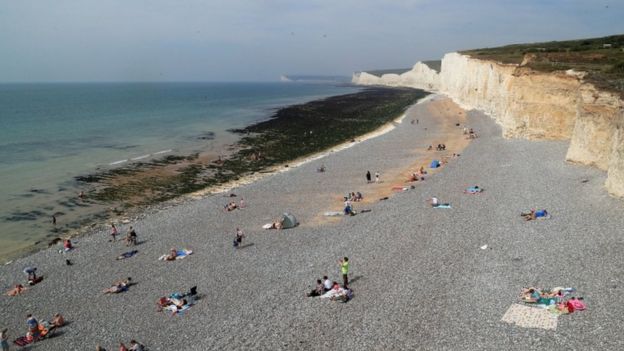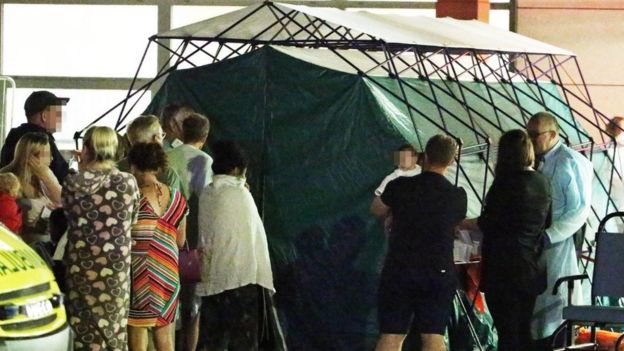 BBC News.