Police have arrested two men after they seized £1.2m worth of heroin and thousands of pounds in cash in raids across Merseyside.

Officers from TITAN, the North West Regional Organised Crime Unit, found 12kg of the drug and a suitcase containing £500,000 in cash during a search of a property in Thatto Heath, St Helens.


A 52-year-old-man was arrested on suspicion of conspiracy to supply class A drugs and money laundering after the blocks of heroin were found under floor boards along with the suitcase full of cash.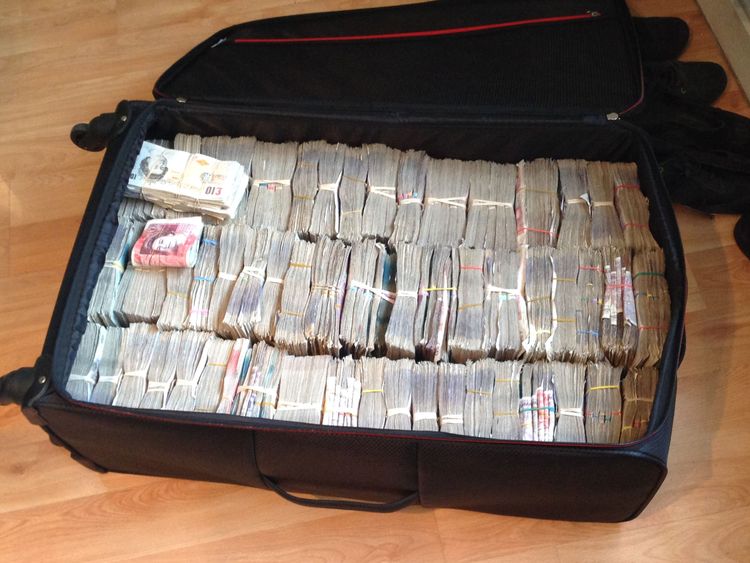 Another man, 56, was arrested after a separate raid was carried out in Huyton where officers seized £30,000 cash from his car.
Both men have been taken to police stations for questioning.
Detective Inspector Nick Hughes said: "TITAN is committed to tackling the blight of drugs on our streets and has already had many successes in disrupting the supply of drugs across the North West.
"We will continue, with the support of police forces across the North West, to target those involved in the supply and distribution of class A drugs and put them behind bars."
The punishment for supplying class A drugs is up to life in prison, an unlimited fine or both.
SKY News.