A former police officer who used a force helicopter to film a couple having sex and other people sunbathing naked has been jailed for a year.
He also used the South Yorkshire Police helicopter to shoot footage of a woman sunbathing naked in her garden, two naturists sitting outside their caravan and a couple lying naked on sun-loungers outside their home.
Pogmore, of Rotherham, admitted four counts of misconduct in a public office.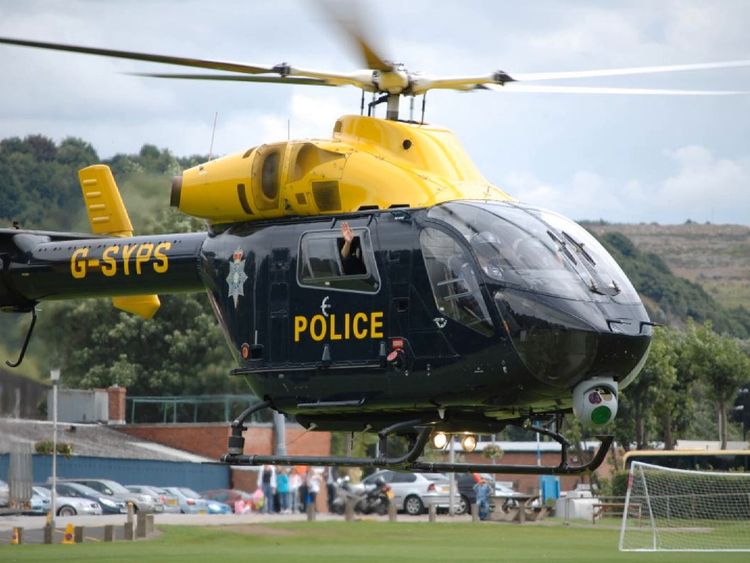 Sentencing judge Peter Kelson QC described the 50-year-old's crimes as "offensive and invasive".
He told Pogmore: "In short, you used a £2m helicopter which costs something like $1,000 an hour to run to advance your own sexual curiosities when it should have been detecting crime.
"Instead of deterring and detecting crime, you were committing crime. You spied on and recorded these naked people from a height of 1,000ft.
"You, quite literally, considered yourself above the law. Nobody is above the law."
Two other police officers and two helicopter pilots who were in the helicopter when the sex video was filmed were tried and cleared of misconduct on Friday.
They told Sheffield Crown Court they had no idea what Pogmore was doing with the aircraft's camera.
However, South Yorkshire Police said it intends to continue with internal misconduct proceedings against the officers.
Pogmore was sacked by the force in 2015.
SKY News.