A fugitive who escaped from an Indonesian jail has celebrated his 50 days on the run by taunting police on Facebook.
Shaun Davidson and three other inmates are believed to have used a fork and a bucket to burrow a tunnel underneath walls at Bali's Kerobokan jail, which they used to crawl to freedom on 19 June.
In a series of Facebook posts since his escape, Australian convict Davidson has ridiculed police efforts to capture him - mocking up wanted posters and sharing images of his location.
Celebrating his freedom on Monday, the 33-year-old posted: "50 days tomorrow can I get a round of applause".
Days earlier Davidson posted a photo of seats on a plane, with the caption: "Another day another country and check out my leg room hahaha enjoy life".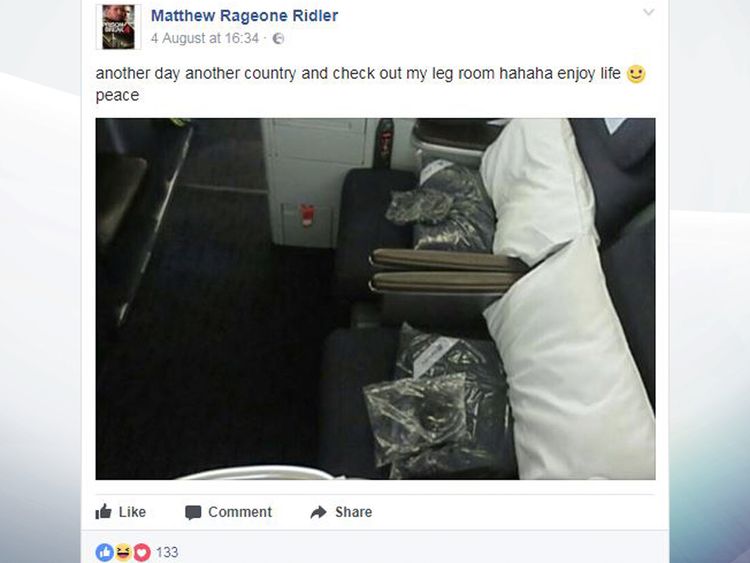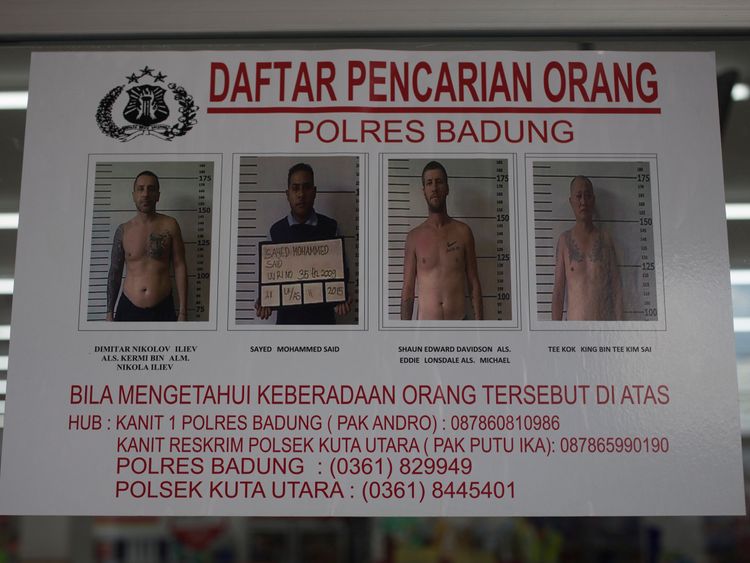 Two of the Australian's fellow escapees were captured by police
SKY News.