"The best day ever" - that was three-year-old Romaysa's reaction after getting off her speedboat ride in West Sussex.
So it was a welcome break when charity Play Association and Felpham Sailing Club offered them, and other Grenfell families, a day out sailing and playing on the beach.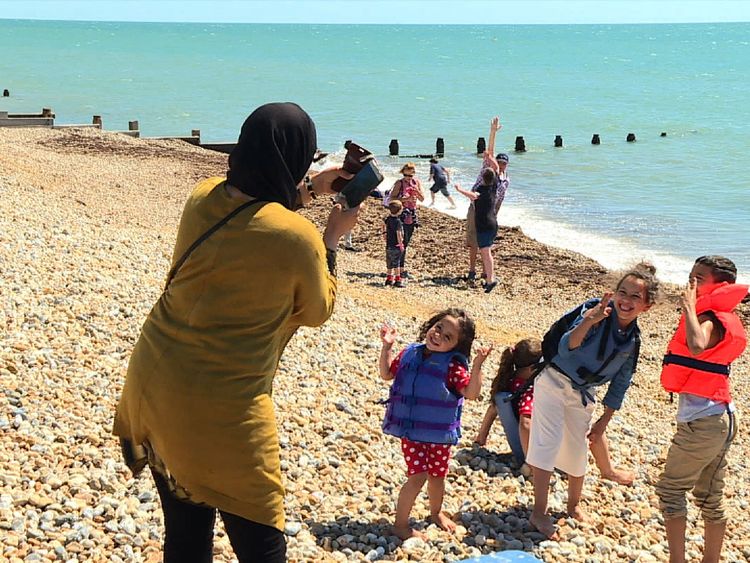 Nabila told Sky News it's made a real difference.
"It's amazing. From the moment I saw the sea.
"Breathing the air…it's something different. We're really grateful, we're so honoured to have this moment of a day and to see them smiling and say 'it was the best day!'"
She explained how for her children, the Grenfell Tower fire has been a difficult time.
"It was terrible. The crying, the emotions, not sleeping well, it was so sad and whenever you sleep you just think of it."
Play Association is one of a number of charities and organisations ensuring families and firefighters affected by the Grenfell Tower fire are given a break this summer.
Colin Simmons, from the charity, said: "For a lot of these families, they've never been to the seaside so it was an opportunity to get them out of the inner city and away from north Kensington so they can't see Grenfell Tower at all and get them out into the countryside."
Help for victims this summer is being offered across the UK.
BBC News.