Hurricane Harvey has battered the Texas coast with 130mph winds after making landfall - but has weakened to a category one storm as it moves slowly inland.
The strongest hurricane to hit the US in 12 years, the main danger is now the threat of "catastrophic flooding".
Rockport, 30 miles north of Corpus Christi, appeared to be one of the hardest-hit towns.
Ahead of the storm's arrival, the mayor told residents to write their names on their arms for identification in case there were deaths.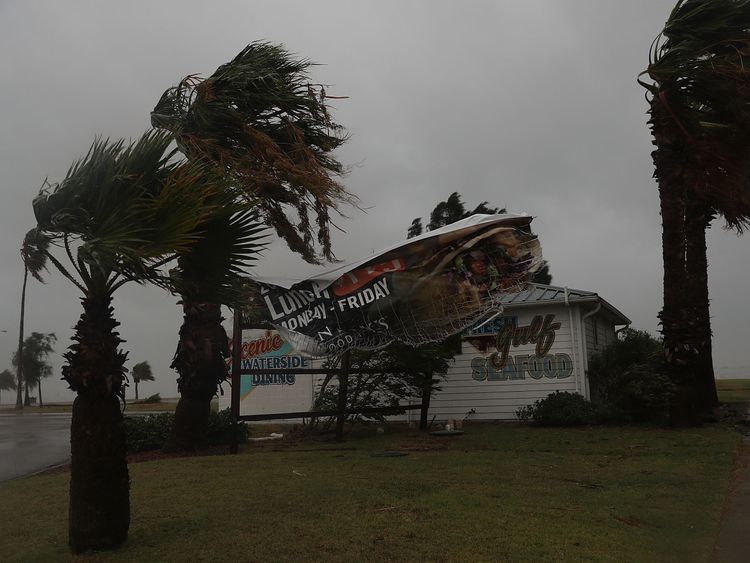 SKY News.