The discovery of a journalist's headless torso in Copenhagen has prompted police to take a fresh look at an unsolved case from 30 years ago.
The 30-year-old is believed to have died on a submarine that sank off Copenhagen's coastline, following her disappearance earlier this month.
The discovery has now led detectives to review a 1986 case when body parts of a Japanese tourist were found in bags at separate locations in the waters around the city.
The remains of Kazuko Toyonga, 22, turned up almost a month after the student disappeared while travelling through Scandinavia.
The circumstances of her death were never solved.
On Thursday, Danish police revealed Ms Wall's torso was found "clothes-less", prompting a hunt for the journalist's orange turtleneck blouse, black and white skirt and white trainers.
Search teams, including divers, have been scouring the coast of Amager island in the Danish capital, where Ms Wall is believed to have died.
She was last seen alive on board the submarine of inventor Peter Madsen, 46, on 10 August.
Ms Wall's family have said she was working on a story about the submarine builder, who also has an interest in private space travel.
Mr Madsen was arrested on suspicion of manslaughter the day after Ms Wall was last seen.
He initially told police he had let the journalist off the submarine on an island.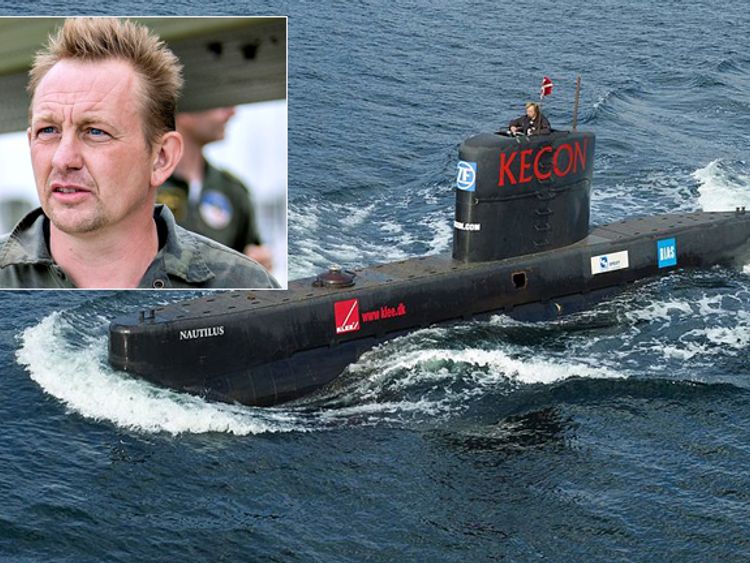 But Mr Madsen then informed detectives he buried Ms Wall at sea after an accident on board his homemade 18-metre Nautilus craft.
On Monday, a cyclist discovered Ms Wall's decapitated torso.
Metal had been attached to the body
and had "deliberate damage" inflicted in a possible attempt to ensure it sank, police said.
A DNA match between Ms Wall, the torso and blood found on the submarine was confirmed on Wednesday.
Her death has made headlines around the world, with a candlelit vigil held on Wednesday at Columbia University's School of Journalism, New York, where she studied.
SKY News.