Lewis Hamilton cut his championship deficit to Sebastian Vettel to just seven points with a closely fought victory in the Belgian Grand Prix.
Hamilton rarely led Vettel by more than two seconds in a tense battle until a late safety car added further jeopardy.
As all the drivers pitted, Ferrari put the fastest ultra-soft tyres on Vettel while Mercedes put Hamilton on softs.
But after fending off an attack by the German on the restart, Hamilton took back control and led to the flag.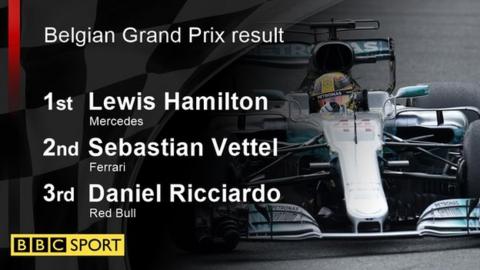 BBC News.