Police have shot and arrested a man after he rammed his BMW into a group of French soldiers in western Paris before speeding off.
French Prime Minister Edouard Philippe confirmed the arrest of the 37-year-old man, who was stopped after a chase on a motorway north of Paris.
"A suspect who was driving the car involved in the attack has been arrested on the highway between Paris and Boulogne-sur-Mer," said Mr Philippe.
One policeman was wounded by a stray bullet during the arrest, which took place on the A16 motorway near Marquise, close to the ports of Boulogne-Sur-Mer and Calais.
A Reuters witness at the scene saw ambulances surround a BMW car which had several bullet holes in it.
Six of a dozen or so troops were injured in this morning's attack - three of them seriously - in the Levallois-Perret suburb of the city.
The incident is being investigated by counter-terrorism officials.
The attacker had been waiting in the dark-coloured car in an alleyway before he drove at speed at the troops as they left their barracks to go on patrol at around 8am local time.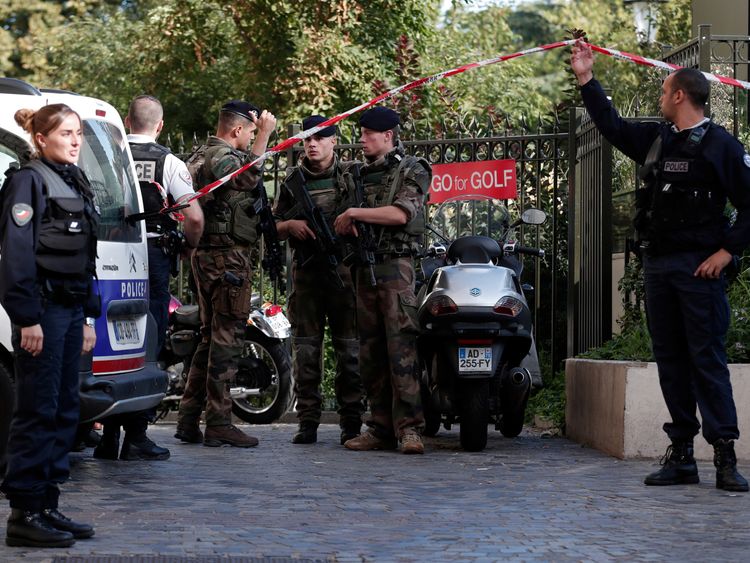 SKY News.