A baby has been pulled alive from the rubble of a house after an earthquake struck the Italian holiday island of Ischia.
The seven-month-old boy had been trapped for seven hours following the 4.0-magnitude tremor on Monday, which killed at least one person.
Firefighters later managed to reach his two brothers, aged five and seven, who were trapped for 16 hours.
The quake struck at around 9pm local time, killing an elderly woman who was inside a church when the tremor caused it to collapse.
Dozens of others were injured and taken to hospital.
Tourists and residents on the island off the coast of Naples ran out on to the narrow streets from their homes and hotels, with many leaving the island.
At least 14 aftershocks were felt, leading locals and holidaymakers to become concerned about further tremors.
Helicopters and a ferry boat brought in more rescue workers from the mainland, and three extra ferries were provided during the night for about 1,000 residents and tourists who wanted to leave or end their holidays early.
One local man said the tremor felt like a "bomb explosion" and said there was a power cut.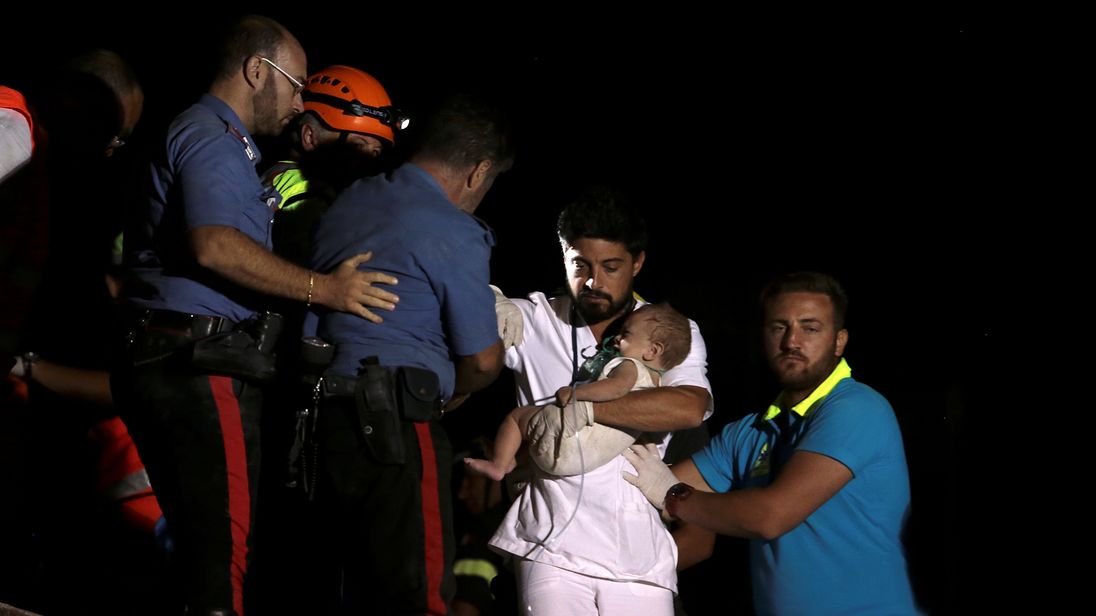 SKY News.