South Africa's President Jacob Zuma has survived his latest vote of no confidence - despite the ballot being held in secret.
Opposition parties had hoped the secret ballot would mean some MPs from the governing ANC party might side with them against the president.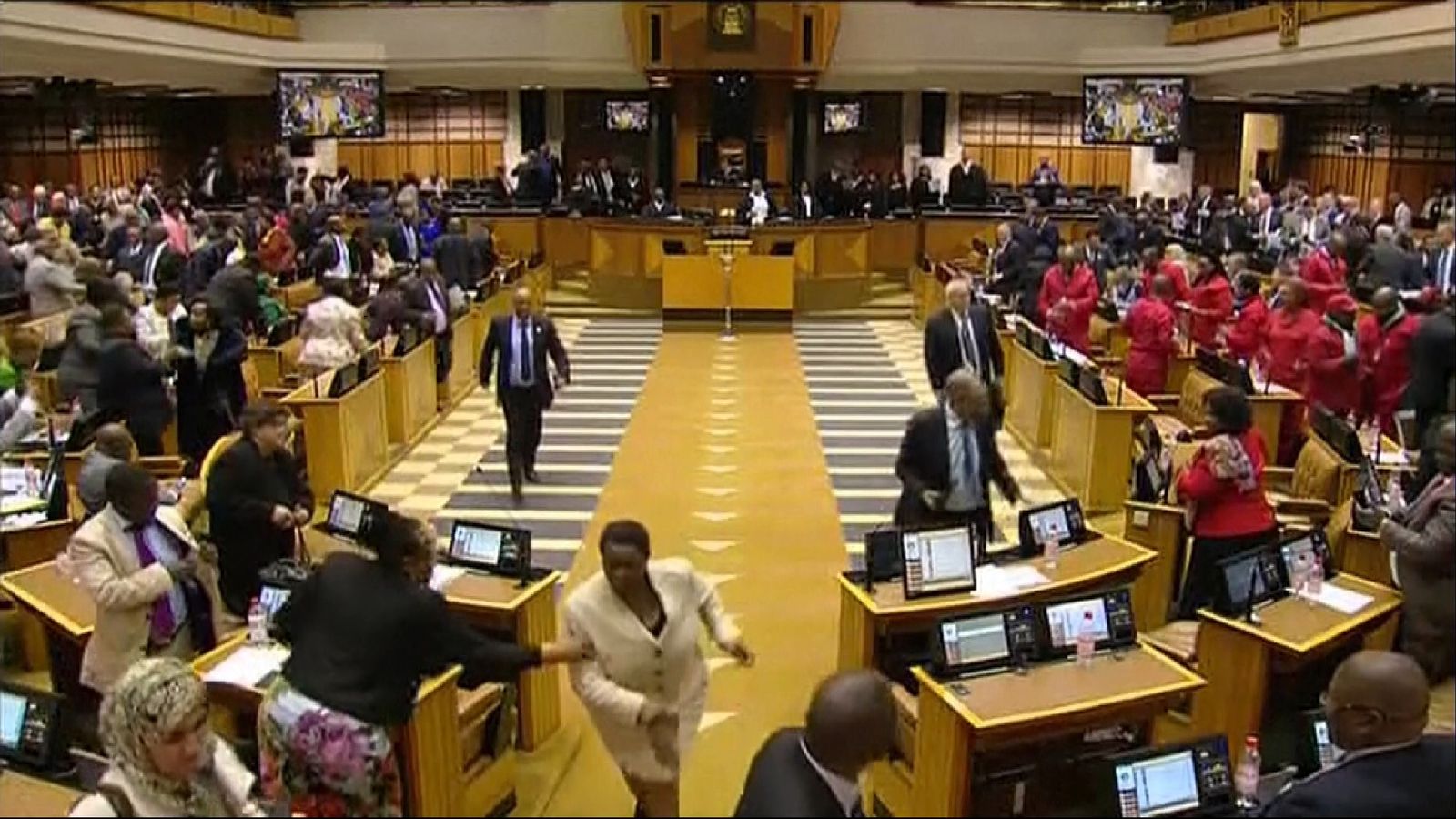 But the motion, called amid repeated allegations of corruption, was defeated by 198 votes to 177.
This news was greeted with cheers and singing by ANC MPs.
Speaking afterwards, Mr Zuma said he had come to thank his supporters and "those in parliament who had voted correctly".
"They believe they could use technicalities in parliament to take over the the majority from the ANC," he told the assembled crowd.
"It is impossible: they cannot. We represent the majority."
BBC News.