Thieves got away with £1.8 million of jewellery after smashing a hole in the wall of a shop and crawling inside to loot its stock.
After using a sledgehammer and crowbar to create a hole in the wall of the store, they spent three hours inside before escaping with gold and diamond necklaces, bracelets, pendants and earrings.
Police say three men entered the shop while the others acted as lookouts.
CCTV footage of the raid on 10 July has just been released, and officers are appealing to anyone with information to get in touch.
Detective Chief Inspector Andy Pallett, of Newham CID, said: "While we think it only took the suspects around 20 minutes to make the hole, it must have been noisy work.
"Several men were hanging around the area for a number of hours before the raid... The area was busy with shoppers and passers-by. If you have any information, no matter how small, please come forward."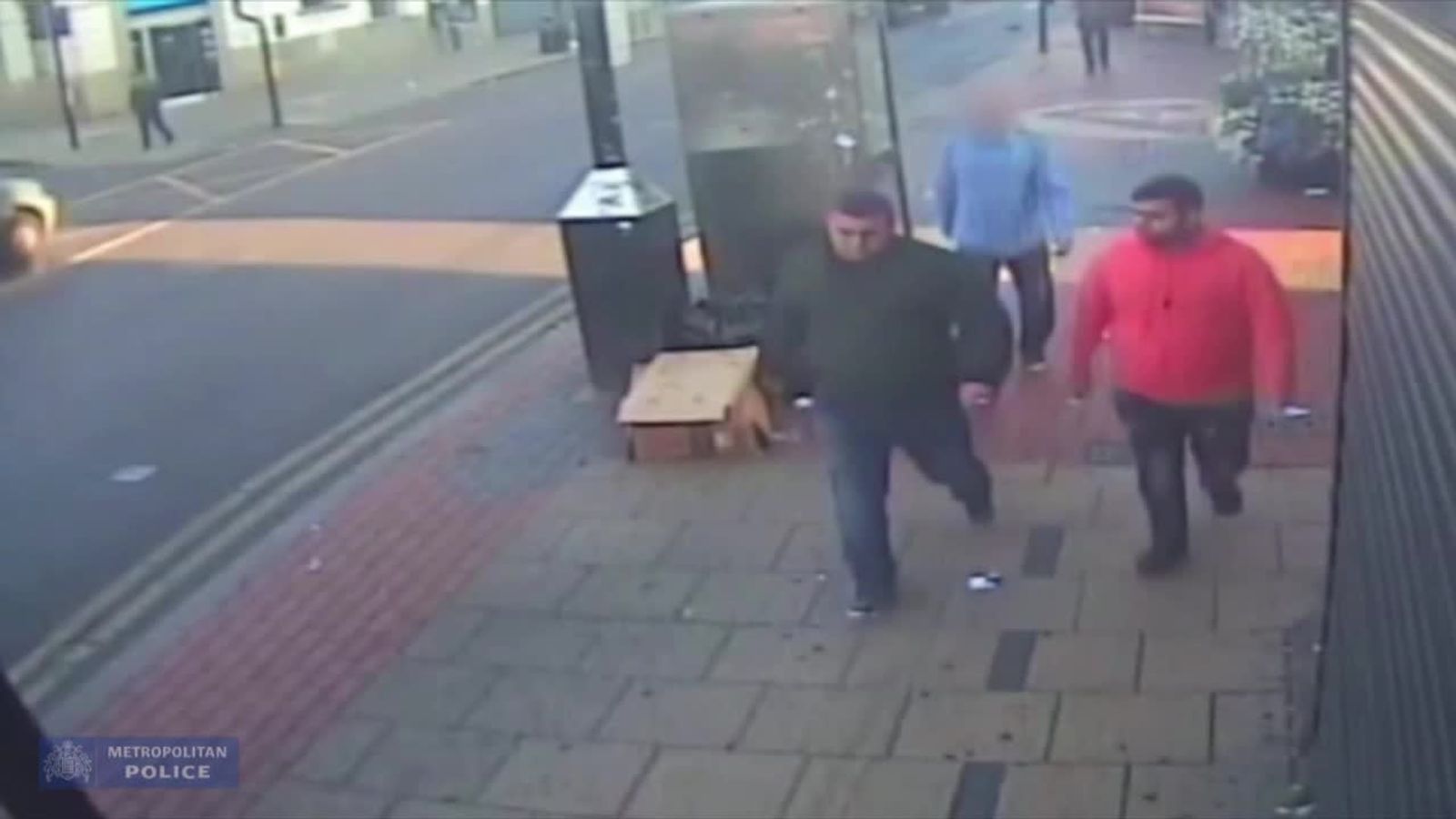 One of the men wore a distinctive pink hooded top, DCI Pallett said, while another had a black coat.
The three men who went into the shop wore gloves and had their faces covered.
Police have not yet made any arrests.
Anyone with information should contact Newham CID on 020 8217 5414.
SKY News.