At least 19 people have died and almost 250 have been injured after an earthquake in a mountainous area of China.
Eight tourists were among the dead, Chinese state TV said. Forty of the injured are said to be in a serious condition.
The 6.5-magnitude quake struck a sparsely populated area late on Tuesday, 120 miles (200 km) northwest of the city of Guangyuan in Sichuan province.
Most of the deaths and injuries were recorded in Zhangzha township, close to the Jiuzhaigou nature reserve - popular with tourists for its spectacular waterfalls and karst landscapes.
As the quake knocked out power and phone networks, rescuers dug through rubble with their hands.
"People were rushing out, some people were screaming," said Yang Jie, who owns a hostel in Zhangzha.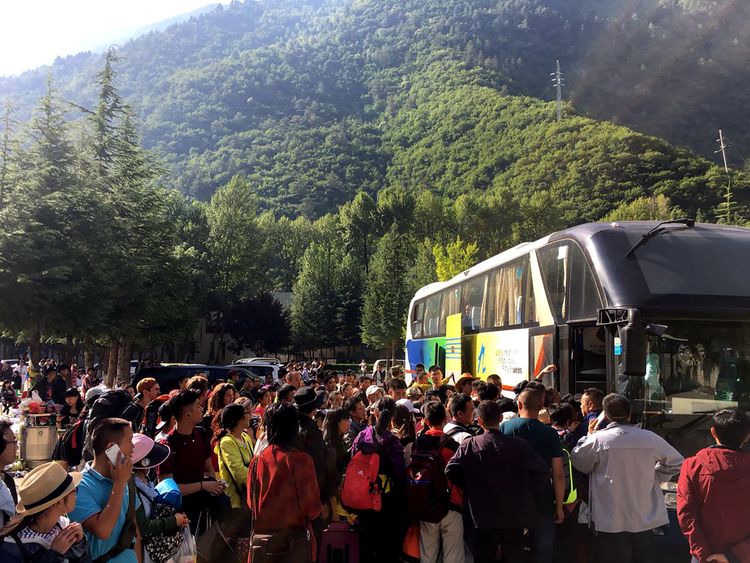 Tourists wait to be evacuated following the earthquake in Sichuan province
SKY News.