Around 1,000 frozen pepperoni pizzas spilled on to a major US road after a large truck crashed into a bridge.
The trailer of the 18-wheeler was sliced open when it scraped the bridge on Interstate 30 near Little Rock, Arkansas.
It left a carriageway smeared with a topping few would order - tomato sauce, cheese and diesel fuel.
Officials shut down the highway in both directions, keeping one carriageway closed for four hours while crews picked up the pizzas.
The highway, which goes around the south side of Little Rock, is part a major link between Dallas, Texas and Memphis, Tennessee.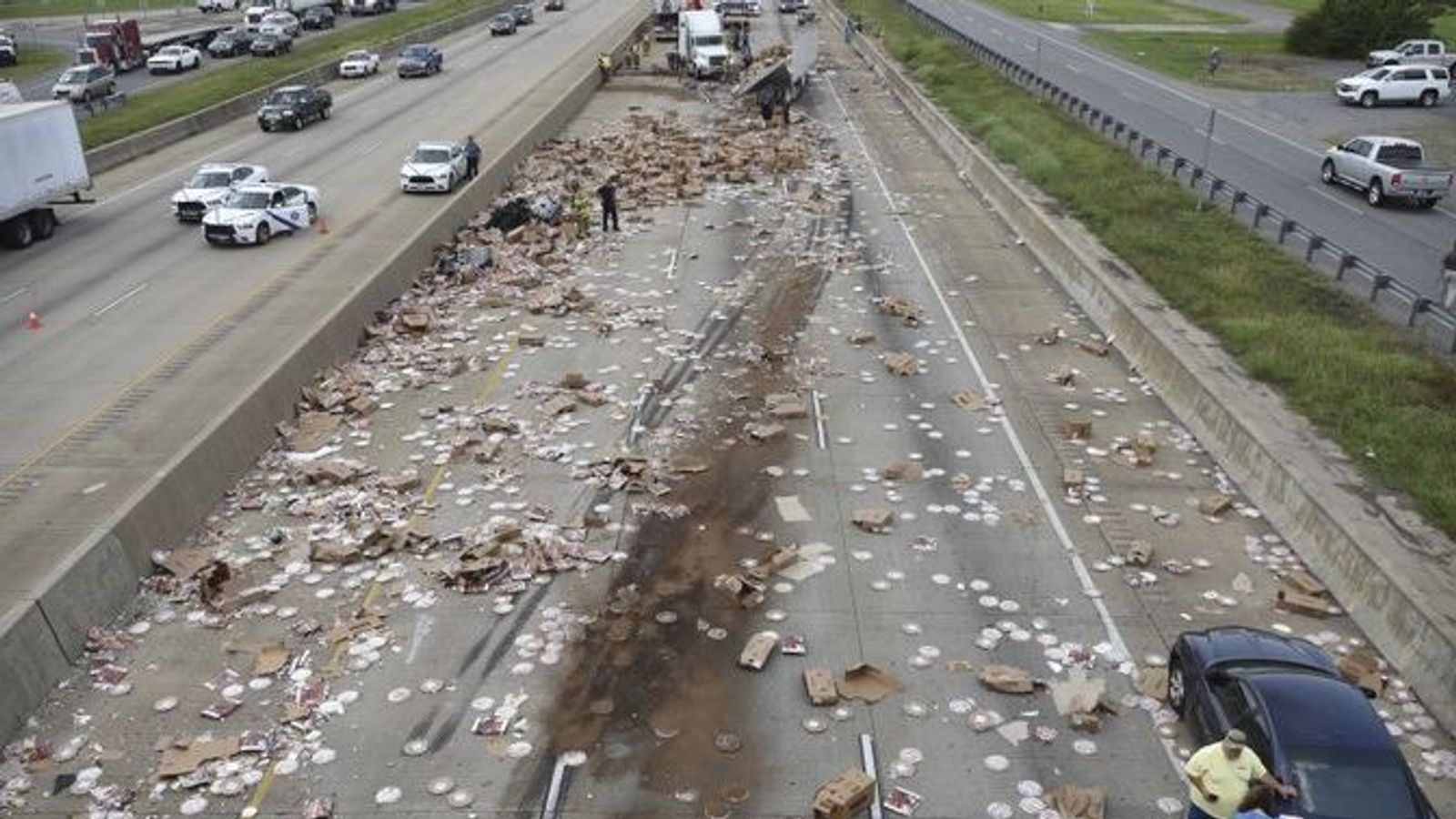 The pizzas, made by DiGiorno and Tombstone, hit the road in front of the Arkansas Department of Transportation office.
Agency spokesman Danny Straessle said the bridge had only "cosmetic damage", adding that, while there were no injuries, some people were "shaken up".
SKY News.